By
Phil
- 25 February 2015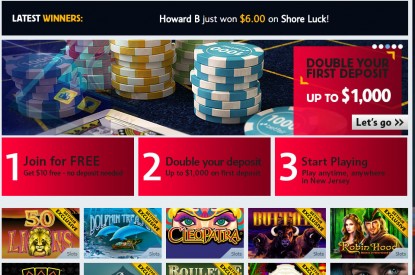 Betfair Casino has announced that a patron from Union County, New Jersey is the recipient of the largest single payout in NJ regulated online gaming history.
The winning payout was on Let It Ride – a popular variant of traditional poker with a top prize of 1,000-to-1 for a Royal Flush and also featuring an extra side bet called 3 Card Bonus that gives players another chance to hit it big.
Early on February 14, the BetfairCasino.com patron put down $500 for each of his three initial bets, as well as the 3 Card Bonus, and cashed in when a RoyalFlush was dealt in diamonds. Since he Let It Ride and played the 3 Card Bonus bet, he earned a 1,000-to-1 payout on each of his three $500 initial bets and an additional 40-to-1 on his $500 3 Card Bonus bet for a Straight Flush – yielding a total payout of $1,522,000.
His winnings represent the record for the largest single payout in N.J. regulated online gaming history since the industry's launch in late 2013.
"I first heard of BetfairCasino.com on a television commercial where they were offering a generous bonus for first time sign ups," said the winning patron, who chose not to reveal his identity. "I was playing one night for about two hours and I was ready to end my night of play and I was dealt Queen, Jack, and 10 of Diamonds. I have a mini straight flush. To my amazement I was dealt the King and Ace of Diamonds. A Royal Flush. I was in total shock. Then I realised it was a $1,522,000 payout. I thought it was a dream. This is why I love playing and will only be playing on BetfairCasino.com because the site lets you play and in turn gives you a fair chance to win."
"It's always exciting when a player hits a big win," said BetfairCasino.com GM Don Ryan. "We're thrilled to be a part of US online gaming history and to be able to provide generous bonuses, high payouts, and a secure and fair online gaming experience to our BetfairCasino.com players in New Jersey for years to come."