By
Phil
- 27 January 2023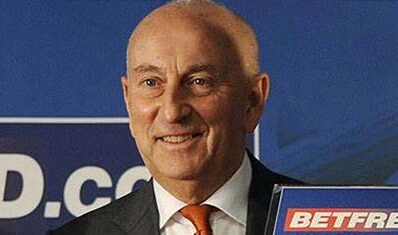 The Nevada Gaming Commission has granted Betfred the necessary licence to begin betting in the state, with its previously announced partnership with Mohegan Sun Casino at Virgin Hotels the first to see what the British betting giant can offer in Las Vegas.
The 1,269 square feet sportsbook will offer a dozen 80-inch TVs, four ticket windows, and two self-serve kiosks.
The Nevada Commission voted 3-0 to license Betfred.
Commission Chair Jennifer Togliatti said: "We deal with a lot of people who are doing business all over the world and this process isn't easy or simple. We ask a lot of hard questions and sometimes the way those questions are answered are defensive. The way you answered those questions speaks to your character. You're an open book. You accept responsibility for mistakes. You move forward and make changes. That's what regulators like to see."
Commissioner Oganna Brown added to Fred Done himself: "You've come a long way and the people you've surrounded yourself with over the years speak volumes. Your accomplishments, your brother and everyone who helped build your empire and create a legacy, are something you should be proud of. I'm pleased you're finally getting licensed and growing a business here in Nevada."
Commissioner Rosa Solis-Rainey called Betfred 'a wonderful partner for Nevada' with the company opening its US headquarters in Las Vegas in 2019.
Nevada is the 10th state where Betfred is licensed and will operate. The others are in Arizona, Colorado, Iowa, Louisiana, Ohio, Pennsylvania, Washington, Virginia and Maryland. Seven other launches are pending in Alabama, California, Indiana, Kansas, Missouri, Oklahoma, and Oregon.