By
Phil
- 10 August 2020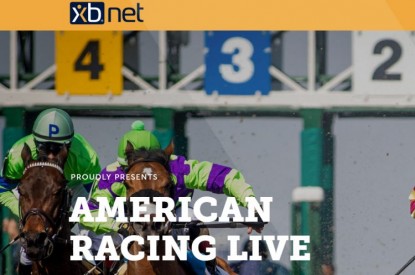 XB Net, the leading provider of premium content for North American horse and greyhound racing, has announced the renewal of its ongoing distribution deal with Tier-1 operator, Betfred.
The deal extends XB Net's provision of live pictures, data and betting services from an unrivalled network of over 50 North American tracks (approximately 90 per cent of US horse racing) enabling Betfred to flexibly populate its programming timetable with a robust pipeline of rapid-cycle betting opportunities that are proven to increase digital dwell-time for both new and existing customers.
The Warrington-based operator owns and operates over 1,500 betting shops in the UK, alongside its industry-leading online and mobile products in the UK and Spain. Betfred is also is now branching out into greenfield opportunities with its subsidiary Betfred USA Sports, cementing its position at the forefront of a rapidly developing North American landscape.
Accordingly, deploying XB Net's end-to-end solution has allowed Betfred customers access to many of the planet's most prestigious horse races, with reordered flagship events like the Preakness Stakes and the Breeders' Cup still to come amid a packed autumn schedule, alongside a progressive portfolio of Stateside greyhound tracks.
XB Net is the market leader for live North American racing content, managing international rights, data, odds and live broadcast and video streaming on behalf of its growing global portfolio of partners. Harnessing low-latency feeds from more than 2,500 meetings, showcasing over 25,000 races per year, North American racing is now reliably driving new revenue streams across worldwide markets as operators fill the void on a disrupted timetable for live sport.
Simon Fraser, Senior Vice President of International at XB Net, said: "It's a real validation for Betfred, a name so intrinsically linked with top-class horse racing, to have re-enlisted our services and confirmed its unswerving commitment to the enduring appeal of thoroughbred racing. Their support in bringing live North American racing to an engaged, recreational client-base has also helped grow the influence of our bespoke betting products. This continued collaboration is fitting tribute to all the XB Net team's hard work over the past 12 months."
Craig Reid, Trading Director at Betfred, added: "We're delighted to extend our evolving partnership with XB Net who provide a one-stop shop for North American racing, both in our 1,500 shops and online. It is high-quality content and complements our schedule well."