By
Lewis
- 30 June 2021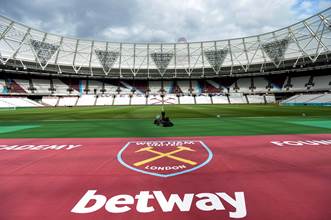 Super Group, the parent company of Betway, has announced that the Betway brand has gone live in Colorado and Indiana, while a third state, Pennsylvania, anticipated to open up shortly.
With two more states expected to join that trio in the next few months, the five states are part of an initial group of up to ten states where Super Group has secured market access through Digital Gaming Corporation.
Super Group and DGC have executed a definitive agreement under which Super Group will acquire DGC subject to customary regulatory approvals.
Richard Hasson, President and COO of Super Group, commented on the new business developments: "We remain focused on the addition of markets, products and customers around the world, as evidenced by the launch of our brands in two states and two countries in the last three months while continuing to sign sponsorships with some of the world's greatest sporting events."
The company's Betway brand announced a prestigious partnership with the NHL in May, as well as expanding their tennis portfolio to take in six ATP tour events, including the Miami Open.
Betway's football sponsorship in the English Premier League with West Ham United saw the club earn a position in the UEFA Europa League for next season, where the brand will be further showcased across Europe.
Betway also continued their pioneering focus on esports as a product, with a number of deals with organisations including G2, Furia and MIBR.
Neal Menashe, CEO of Super Group, added: "I am pleased with the way our global team has continued to make progress alongside the added tasks associated with becoming a publicly listed company. We continue to meet our business objectives.
"The company is performing well, and our brands continue to perform in their markets. In the U.S., DGC now has the first group of states live under the Betway brand while continuing to add market access beyond the initial ten we announced in May.
"We also are seeing excellent opportunities to thrive in our existing core markets globally. This is the essence of Super Group – a menu of growth opportunities around the world."