By
Phil
- 31 October 2014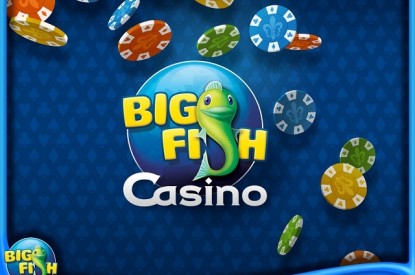 Big Fish has donated to Wounded Warrior Project to help support WWP's numerous programs, which are addressing the urgent needs of this generation's injured service members and their families.
More than 50,000 servicemen and women have been physically injured in the recent military conflicts. In addition to the physical wounds, it is estimated as many as 400,000 service members live with the invisible wounds of war including combat-related stress, major depression, and post-traumatic stress disorder (PTSD). Another 320,000 are believed to have experienced a traumatic brain injury while on deployment.
The 20 WWP programs and services are uniquely structured to engage warriors, nurture their mind and bodies, and encourage economic empowerment, and are provided to warriors at absolutely no charge.
The Wounded Warrior Project has been chosen as the first charity to receive "Big Fish Casino's Impact Award." Each quarter the Big Fish Casino team plans to select one team member who has made a significant impact on the success of the team and product during that quarter. The selected team member then chooses a charity to receive the "Big Fish Casino Impact Award." The amount of the award is based on the quarterly success of Big Fish Casino, a top ten, top-grossing social mobile casino game and platform.
The first Impact Award granted was to the Wounded Warrior Project. This worthy cause received a donation from Big Fish that represented a percentage of Big Fish Casino's success during the first quarter of 2014. Our team member, who hails from a military family, wanted to support the Wounded Warrior Project's commitment to serve veterans and their families.
"We feel passionate about giving back at Big Fish Casino, which is why we started the Impact Award program. It is good for our employees and good for our community," said Carey DiJulio, General Manager and Vice President of Big Fish Casino. "The Wounded Warrior Project is a worthy cause, and our employee was excited to give back to those veterans who have given so much to support their families and country."
At Big Fish, we believe that to play is to live fully, and that everyone deserves to have fun. Our company has delivered fun to millions of people around the world by distributing more than 2.5 billion games to customers in 150 countries. The Big Fish Casino app is Big Fish's most popular game. It combines classic casino favorites – slots, craps, blackjack, Texas Hold 'em poker, video poker and roulette — with non-traditional social game mechanics, such as unique slot mini-games where individual players can trigger bonus rounds and scatters that pay out to the whole group. Big Fish Casino is currently available on all mobile devices, PCs and on Facebook.