By
Phil
- 12 April 2016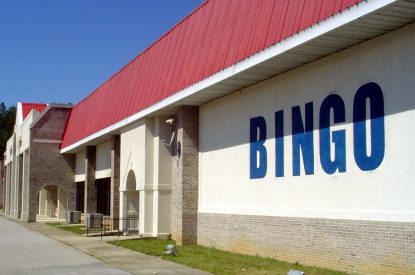 Bingo USA, formerly known as Frontier Palace, the largest bingo hall in the United States and a division of Potts Bingo Holdings, will be hosting the first ever $1m weekly bingo game beginning on November 5, 2016.
In addition, Bingo USA announced that bingo will officially return to Piedmont, Alabama beginning on July 2 with its first ever $250,000 jackpot bingo game. The $250,000 jackpot game is expected to take place once a month until the $1m jackpot game begins in November.
"We cannot be more excited to bring bingo back to Piedmont and give bingo players the opportunity to win up to $1m," said Ron Foster, President and Chief Executive Officer of Bingo USA. "We expect the massive new jackpots will create tremendous interest and opportunity for bingo players across the US while driving significant traffic to our first-class facility, which will allow us to expand our offerings in the future to provide our patrons with an even greater customer experience."
"The new law recently signed by Governor Bentley significantly raising the maximum jackpot for bingo winners is a major victory for the city of Piedmont as the much greater jackpots should make Bingo USA and Piedmont a destination for any bingo enthusiast," said Bill Baker, Mayor of Piedmont. "We expect to see a meaningful boost to economic activity and job creation throughout our city as bingo patrons make their return in substantial numbers to Piedmont and Bingo USA."
Bingo USA is centrally located off Highway 278 in Piedmont, Alabama, just a one-hour drive from Birmingham, AL and Chattanooga, TN, and less than a 90 minute drive from Atlanta, GA. The largest bingo hall in the U.S. at 80,000 square feet is expected to attract bingo enthusiasts from across the Southeast and Midwest, including significant representation from Georgia, the Carolinas, Tennessee and Kentucky. The climate controlled facility has a 4,000+ player capacity, is handicapped accessible, includes lighted parking and a separate smoke-free playing area for those patrons who prefer non-smoking sections. Live streaming events will also eventually be available so that bingo enthusiasts will be able to participate in the action at any time. All games will be sponsored by Piedmont Rescue & EMT, a 501(c)(3) non-profit organization.
"We are very appreciative that the Alabama legislature and Governor Bentley have made it possible for bingo to return to Piedmont in a major way at Bingo USA," said Potts Bingo Holdings CEO Craig Potts. "We are already preparing for our grand opening in July and will be ready to welcome bingo enthusiasts throughout the US to our first-class facility of which the citizens of Piedmont can be proud."