By
Phil
- 5 December 2014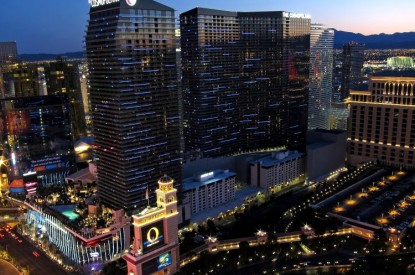 The Nevada Gaming Control Board has approved Blackstone Group, a private equity investment fund, to be licensed to buy Cosmopolitan Casino in Las Vegas.
Blackstone said in May it wanted to purchase the Cosmopolitan from Germany-based Deutsche Bank for US$ 1.73bn.
The company's joint owner Tyler Henritze said: "We think there is a lot of opportunity to bring the property to its full potential."
Co-owner Jonathan Gray added: "We're excited by the potential of this hotel. We plan to bring to bear all the experience we have with other assets. For us, this is an exciting opportunity to do something special. We're bullish on Las Vegas."
In its four years of operation, Cosmopolitan has never made an annual profit. With 2,995-room, the $3.9bn Cosmopolitan opened in December 2010. Deutsche Bank took over ownership of the property after the initial developer defaulted.
Blackstone said it would make changes including, changing the casino's façade, adding another restaurant and refurbishing parts of the gaming floor to boost revenue.