By
Phil
- 18 April 2019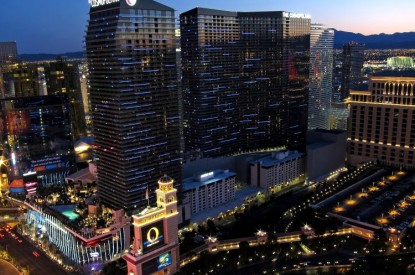 Blackstone Group is looking to sell the Cosmopolitan hotel and casino in Las Vegas, the first major Strip property that has been put up for sale in over a decade.
The investment company is working with Deutsche Bank and PJT Partners to test the market's interest in the property, which analysts believe could be worth $4bn.
Blackstone bought the Cosmopolitan for $1.73bn in 2014 from Deutsche Bank, who took control of the property following loan defaults in 2008.
Blackstone spent $1.7bn on buying the Cosmopolitan in 2014. It invested $500m on a refurb and has seen its EBIDTA almost triple in the five years of ownership to more than $300m. The two-tower property opened in 2010 at a cost of $3.9bn.
Only last year, Ken Caplan, Blackstone's global co-head of real estate, described The Cosmopolitan as 'a classic buy it, fix it and sell it opportunity.'