By
Phil
- 21 August 2023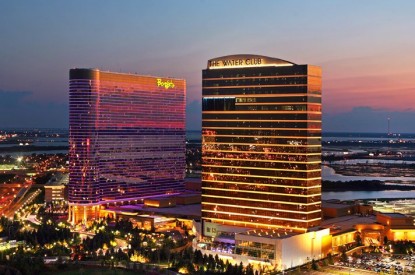 Atlantic City's casinos enjoyed their best July in a decade with revenues up 5.3 per cent from a year ago, including a record-breaking month from the market-leading Borgata, which brought in more than $127m.
The casinos had to reply on increases though in sports betting and online gaming with in-person revenue falling by three per cent compared to July 2022 to $290m. Total gambling revenue came in at $506m.
Jane Bokunewicz, Director of the Lloyd Levenson Institute at Stockton University, said: "As is the nature of the gaming industry, there are always fluctuations in the monthly revenues and this three per cent decline does not appear to be part of a lasting trend."
The Borgata's record toal of $127m showed an increase of three per cent from a year earlier.
Borgata President Travis Lunn put the stellar performance down to a positive customer response to the former Water Club hotel, the refurbished MGM Tower; a new high-limit slots lounge and a new restaurant.
Hard Rock generated revenues of $62.7m in July, up five per cent. Golden Nugget brought in $54m, up nearly 10 per cent. Ocean accounted for $42.4m, a fall of two per cent. Tropicana generated $32.3m, a decline of nearly 10 per cent. Harrah's nrought in $25.2m, a fall of 4.2 per cent. Caesars accounted for $25.1m, down 1.5 per cent. Bally's won $24.1m, up more than 16 per cent. Resorts generated $15.3m, a fall of 16 per cent. Resorts Digital, the casino's online division, brought in $59.5m, up nearly 53 per cent.
The online-only Caesars Entertainment Interactive NJ generated $8.5m, marking a fall of 22 per cent.
The sports betting total came in at $587m in July, giving $61m of revenue after paying off winning bets and other expenses. Internet betting generated $155m in July, up 13.5 per cent from a year earlier.