By
Phil
- 29 April 2021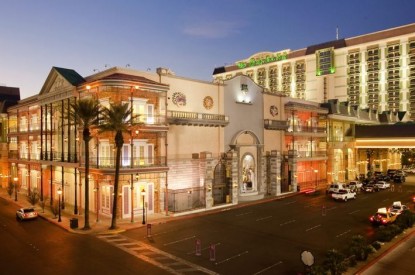 Boyd Gaming's executive team heralded 'exceptional' first-quarter 2021 revenues of $753.3m which were up 11 per cent from $680.5m in the first quarter of 2020.
The company reported net income of $102.2m for the first quarter of 2021, compared to a net loss of $147.6m.
Keith Smith, President and Chief Executive Officer of Boyd Gaming, said: "This was an exceptional quarter for our company, as we achieved the strongest EBITDAR and margin performances in our history. As economic conditions improve and COVID vaccinations continue to roll out, we are seeing increased visitation and growing spend-per-visit across every customer segment. Our disciplined operating strategy is producing strong flowthrough on revenue gains, driving significant EBITDAR growth and enhanced margins. We are also making excellent progress on our strategic growth initiatives, including launching our first Stardust-branded online casinos in New Jersey and Pennsylvania, and commencing construction on the Wilton Rancheria Tribe's resort near Sacramento, California. Our strong performance in the first quarter reflects our more focused operating strategy, and the dedication and hard work of every Boyd Gaming team member."
Results for the first quarter of 2020 were impacted by state-mandated closures of all of the company's properties nationwide during the last several weeks of March 2020. The Company's first-quarter 2020 results were also impacted by $171.1m in non-cash, pretax intangible asset impairment charges.
During the quarter, the Las Vegas Locals and Midwest & South segments each achieved all-time records for Adjusted EBITDAR and operating margins. Both segments benefited from increased visitation and spend levels across all customer groups, as well as continued benefits from the Company's focused operating strategy. Downtown Las Vegas segment results reflect continued softness in destination travel across the southern Nevada market, particularly among the Company's core Hawaiian customer segments.