By
Phil
- 30 July 2020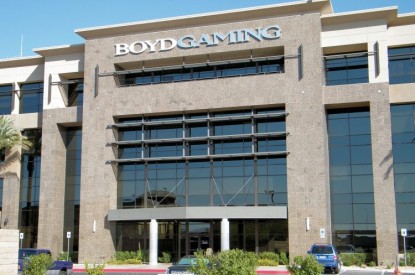 Due to impacts of the COVID-19 pandemic, Boyd Gaming reported second-quarter 2020 revenues of $209.9m, compared to $846.1m in the second quarter of 2019. The company recorded a net loss of $108.5m, or $0.96 per share, for the second quarter of 2020, compared to net income of $48.5m, or $0.43 per share, for the year-ago period.
Keith Smith, President and Chief Executive Officer of Boyd Gaming, said: "Across the country, our team members did a tremendous job getting our properties back open quickly and safely over the final six weeks of the quarter. And since reopening began, we are off to an excellent start. On a comparable basis at our reopened properties, we achieved Companywide EBITDAR growth and significant margin improvement while complying with state-regulated reductions in gaming capacity. During the reopening period, our Midwest & South properties posted double-digit EBITDAR gains, while our Las Vegas Locals properties also improved EBITDAR performance versus prior year. While overall visitation and revenues are down, spend per visit is robust, and we have successfully streamlined operating and marketing expenses to drive margin gains of more than 1,000 basis points in both the Midwest & South and Las Vegas Locals segments. These positive operating trends are continuing into July, giving us confidence that we can sustain increased efficiencies in our operating model."
Mr. Smith continued: "We are also making great progress positioning our company for the digital future of our industry. With the recent launch of our Stardust Social Casino mobile app, we established our first interactive gaming presence under the Stardust brand. We also continued to expand our strategic partnership with FanDuel Group as we introduced an online casino product in the state of Pennsylvania. With our industry-leading strategic partner and the iconic Stardust brand, Boyd Gaming is in an excellent position to capitalize on the compelling growth opportunity presented by interactive gaming and mobile sports betting."
Total Adjusted EBITDAR was $16.1m in the second quarter of 2020, compared to $232.6m in the second quarter of 2019. Adjusted Earnings for the second quarter of 2020 reflect a loss of $110.5m, or $0.98 per share, compared to Adjusted Earnings of $52.5m, or $0.46 per share, for the same period in 2019.