By
Phil
- 22 February 2021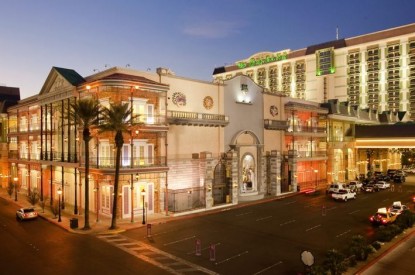 Boyd Gaming reported fourth-quarter revenues of $635.9m, compared to $833.1m in the fourth quarter of 2019, but saw nine properties nationwide set fourth-quarter EBITDAR records.
During the fourth quarter of 2020, Midwest & South revenues were down 15.5 per cent to $456.2m, while Adjusted EBITDAR rose 1.3 per cent to $159.5m, and margins increased nearly 580 basis points to 35 per cent as the segment set new fourth-quarter records for Adjusted EBITDAR and margins. The Las Vegas Locals segment reported revenues of $161.5m, down 27.9 per cent from prior year, as continued strength from local customers throughout the segment was offset by softness in destination business at The Orleans. The Downtown Las Vegas segment reported revenues of $18.2m, down 73.9 per cent from prior year, while Adjusted EBITDAR was essentially breakeven, reflecting continued weakness in tourism to the southern Nevada market, particularly from the segment's core Hawaiian customer base.
Keith Smith, President and Chief Executive Officer of Boyd Gaming, said: "Thanks to the dedicated efforts of the entire Boyd Gaming team and their commitment to our more efficient operating model, our Company continues to produce the highest margins in our history, even in the face of stricter COVID restrictions and several property closures. We achieved record company wide operating margins for the second consecutive quarter, as nine properties nationwide set fourth-quarter EBITDAR records. In the Midwest & South, we delivered another record EBITDAR performance during the quarter, despite the closures of Par-A-Dice and Valley Forge due to state mandates.
"And in our Las Vegas Locals segment, business from our core local customer remains strong, with solid EBITDAR and margin growth on a same-store basis excluding The Orleans. At the same time, we continue to see encouraging results from online gaming. Through our partnership with FanDuel, we are benefitting from strong growth in mobile sports betting, and expect further upside as we prepare to launch a Stardust-branded iCasino in Pennsylvania in April, pending regulatory approval. We are excited about the long-term opportunities of online gaming and the improving prospects for our business in 2021 and beyond."