By
Phil
- 27 March 2014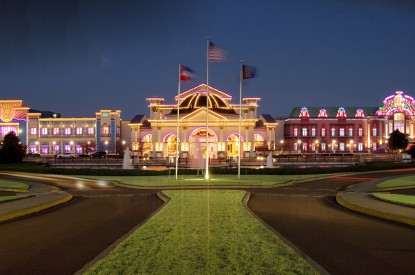 Caesars Entertainment has confirmed it will close Harrah's Tunica on June 2, following persistent declines in business and increased competition.
Caesars said it remained committed to the Tunica area, where it operates Horseshoe Tunica, which is currently being upgraded, and the Tunica Roadhouse Hotel and Casino. The company plans to collaborate with local officials to identify alternative uses for the facility and site.
John Payne, President of Central Markets and Partnership Development, said: "After exploring every other viable alternative, we have come to the difficult but necessary conclusion to close Harrah's Tunica in an effort to appropriately position our business for the current market opportunity and ensure the long-term viability of our remaining operations in the vicinity. We are extremely appreciative of the enthusiasm, professionalism and commitment made by the employees of Harrah's Tunica to provide outstanding service to our customers. We are determined to provide them with resources to help them in this transition."
Caesars Entertainment will work hard to find new positions for as many Harrah's Tunica employees as possible. They will receive preference at other Caesars Entertainment properties, including the two remaining Caesars properties in the Tunica area, and projects under development in Las Vegas.
Harrah's Tunica will remain fully operational until its closure and will honour all room reservations and events until that time. Customers with reservations after June 1 will receive assistance in finding alternate accommodations.
The decision to close Harrah's Tunica is another step in Caesars' ongoing efforts to increase free cash flow and improve performance at the company's Caesars Entertainment Operating Company, subsidiary.