By
Phil
- 26 February 2020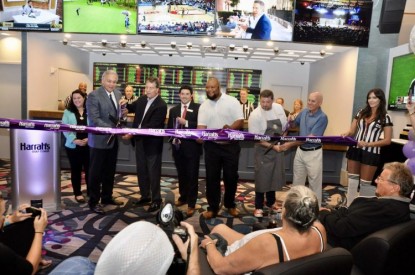 Caesars delivered another strong year of operating performance with fourth quarter revenues up 2.6 per cent to $2.2bn driven by strength in Las Vegas and growth across all regions, primarily in Iowa and Indiana due to the opening of new sportsbooks.
In terms of sports betting, Tony Rodio, President and Chief Executive Officer of Caesars Entertainment, said: "We've seen roughly about a 10 per cent increase in foot traffic through the properties that have sports books, which has driven incremental food and beverage revenue and incremental gaming revenue. In Biloxi and Mississippi, we've seen a 300 per cent increase in cash beverage sales since the sportsbooks have opened. So it's doing exactly what I think everybody anticipated and increasing the foot traffic through the properties and having a positive impact on all verticals plus adding its own EBITDA into the mix as well."
Solid consumer demand in Las Vegas resulted in higher revenue, primarily within our Hotel segment, as we saw a higher cash customer mix versus the prior year and an increase in occupancy.
"Caesars Entertainment delivered another quarter of solid operational performance," Mr. Rodio added. "Caesars' results were largely driven by the strong demand at our Las Vegas properties, excellent cost controls, and the addition of sports betting in several states which drove increased visitation. In addition, our focus on costs and operating efficiencies across the company contributed to the excellent performance."
During the fourth quarter of 2019, net revenues increased $54m as compared to 2018 driven by growth in all business verticals, with significant growth in Las Vegas due to healthy consumer demand and a higher cash customer mix. Other US net revenues increased $18m year over year primarily due to growth in Iowa and Indiana as a result of our new sportsbooks and better results in Atlantic City. All Other net revenues decreased $4m year over year, primarily due to lower gaming volumes in the UK, offset by one-time payments to CIE for early terminations of WSOP licensing agreements. Across all of Caesars' casino properties, hold had a favourable impact of $5m to $10mthis quarter compared to the prior year, and was $10m to $15m above our expectations.
During the year as a whole, net revenues increased $351m as compared to 2018 driven primarily by the acquisition of Centaur in July 2018, strong Las Vegas results and favorable hold. These positive factors were offset by lower gaming volume at our Atlantic City properties as a result of increased competition and inclement weather across some of our properties.
With regards to the merger with Eldorado, he added that Mississippi, Missouri, Louisiana, Pennsylvania, Illinois and Iowa with the transaction expected to close within the first half of 2020.