By
Phil
- 30 April 2020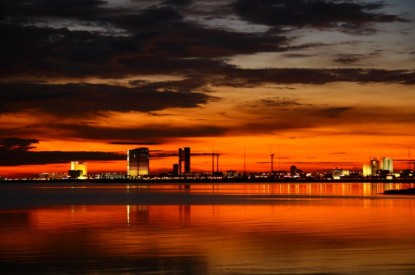 The Casino Association of New Jersey and AtlantiCare today announced their collaboration to develop a comprehensive plan to safely reopen Atlantic City casino properties when New Jersey's stay-at-home order is lifted.
The plan is being developed by CANJ in consultation with AtlantiCare to assist the Murphy Administration and regulators in thoughtfully developing comprehensive reopening plans that prioritize the safety and well-being of employees, guests and the community at-large.
"AtlantiCare is pleased to partner with the Casino Association of New Jersey to formulate a plan to safely reopen Atlantic City casinos to employees and guests," said Lori Herndon, President and CEO, AtlantiCare. "The COVID-19 pandemic has not only threatened our health and safety, it has also threatened the stability of Atlantic City's gaming and tourism industry, the industry's workforce and families, and our state and local economies. The Atlantic City gaming industry is a cornerstone of the entire South Jersey economy and reopening it safely at the right time, along with rest of our shore and regional businesses, must be our shared priority."
AtlantiCare will provide resources to assist and collaborate with CANJ in the weeks and months ahead. The health system will: share regional healthcare metrics, data, and forecasts; provide guidance on CANJ's reopening protocols; provide information about the effectiveness of protocols and best practices AtlantiCare adopted within its own health system; and assist with potential collaboration with other healthcare industry partners in ways that might benefit New Jersey's casino industry in addressing COVID-19 on an ongoing basis.
"We are grateful for the support and partnership from AtlantiCare as we devise a safe reopening strategy for the Atlantic City casino industry," said Steve Callender, president of the Casino Association of New Jersey. "At the Casino Association of New Jersey, our greatest priority is the health and safety of our employees, guests and fellow residents. We want Atlantic City to be ready to open as soon as the government determines it is appropriate to do so. That is why we are working with our regional healthcare provider to develop a comprehensive plan that ensures our properties are prepared and ready to reopen when the stay-at-home order is lifted."
Callender went on to say that the Atlantic City casino industry is closely monitoring government policy changes, Centers for Disease Control and Prevention guidelines, government mandates, and public health advancements and will continue to make changes as necessary or appropriate to industry protocols and procedures. "We will continue to refine and update the plan as local and state mandates evolve, and our experts provide us with more guidance."
The Atlantic City casino properties will continue to comply with, or exceed, local or state-imposed mandates, restrictions and occupancy limits.