By
Phil
- 26 March 2020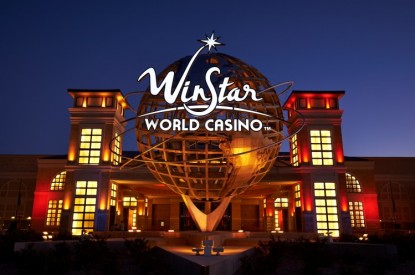 Oklahoma's Chickasaw Nation is taking legal action against a group of insurance companies, asking a court to rule that losses from closing its casinos due to the coronavirus pandemic must be covered by the insurance.
The tribe says it has an 'all risk' insurance policy covering 'business interruption, interruption by civil authority, limitations of ingress and egress, and extra expense' and wants pay outs from Lloyd's of London and XL Insurance America. However, some business interruption insurance policies do not offer cover for pandemics and need physical damage to take place on the site.
The Chickasaw Nation said its casinos 'cannot be used for its intended purpose.'
Michael Burrage, the tribe's lawyer, said: "Practically, you couldn't have a casino operating because of all of these issues. As a direct result of this pandemic and infection, the nation's property has been damaged, as described above, and cannot be used for its intended purpose."
Chicksaw's casinos include Ada Gaming Center, Artesian Casino, Black Gold Casino, Border Casino, Chisholm Trail Casino, Gold Mountain Casino, Goldsby Gaming Center, Jet Stream Casino, Madill Gaming Center, Newcastle Casino, Newcastle Travel Gaming, RiverStar Casino, Riverwind Casino, Treasure Valley Casino, Texoma Casino, SaltCreek Casino, Washita Casino and WinStar World Casino. It also owns Lone Star Park in Grand Prairie Texas and Remington Park Casino in Oklahoma City.