By
Phil
- 14 November 2018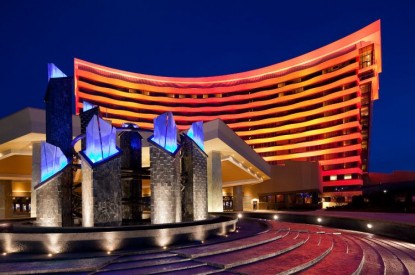 Choctaw Nation of Oklahoma will expand Choctaw Casino Resort in Durant, Oklahoma. This will be the fourth expansion project since the original casino opened in 2006.
The expansion will increase room capacity, the gaming floor and add additional amenities such as new pools and lazy river, parking garage, retail space, conference center, entertainment options and food and beverage. The Nation anticipates to break ground in late spring 2019, and it will take approximately 24 months to complete. The expansion will bring 1,000 more jobs to Durant.
"More than 30 years ago our tribe had the vision to begin this expedition by purchasing the 50 acres that the resort resides on today," states Choctaw Nation of Oklahoma Chief Gary Batton. "The property was the starting point for many wonderful things to come for our tribe. We are elated to continue to grow with our community and improve the lives of our tribal and community members. This expansion will help the local economy and meet the demands of our growing customer base."
Tutor Perini Building Corp. will lead a design-build team that includes JCJ Architecture and Friedmutter Group as design partners. Tutor Perini Building Corp. is a leading builder with a successful track record of work on large hospitality and gaming projects across the United States. The company has completed more than 30 such projects for various tribal nations over the past 25 years.
The developer for the expansion is TynanGroup LLC. TynanGroup is a national, real estate development services firm that has been helping clients successfully navigate the development process for over two decades. With more than $6 billion worth of hotel, resort and casino experience, TynanGroup is a leader in the industry.
The first Choctaw Casino in Durant opened in 2006, consisting of more than 100,000 square feet. In 2010, the tribe expanded and added the Grand Tower. The most recent renovation was complete in 2015, adding another hotel tower with a spa, The Grand Theater and the family entertainment center, The District.