By
Phil
- 4 October 2019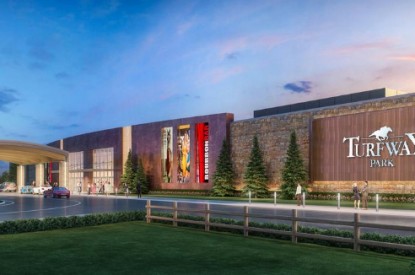 Churchill Downs Incorporated will bring 1,500 historical racing machines to the Turfway Park racetrack in Florence, Kentucky, as it revamps the property after buying it for $46m from jack Entertainment.
The deal is expected to be approved by the Kentucky Horse Racing Commission on October 8. If that happens, Churchill Downs will spend $150m on renovating the racetrack, building a new grandstand, a clubhouse, food and beverage venues and a new inner dirt track to complement the existing 1-mile synthetic main race track.
The purchase of Turfway has replaced Churchill's previous plans to build a new $200m racetrack called Latonia Racing and Gaming in Northern Kentucky.
Kevin Flanery, President of Churchill Downs Race Track, said: "Our team is poised to restore Turfway to its former glory, anchored by northern Kentucky's first historical racing machine facility. The result will be a first-class racing product fueled by increased purses that keeps high-quality horses in Kentucky year-round and appeals to horseplayers nationwide."
Mark Dunkeson, CEO of Jack Entertainment, said: "Churchill Downs is dedicated to keeping the historic racing institution a strong part of the Northern Kentucky racing community. We know that Churchill Downs has Turfway's best interests in mind and will ensure that Turfway remains an exceptional facility that is well positioned to carry on the rich history of thoroughbred racing. Together, Turfway and Churchill Downs will bring an exciting future to this mainstay of the Kentucky racing circuit."
The new Turfway Park will create up to 400 direct full-and part-time jobs and create about 800 construction jobs.