By
Phil
- 16 January 2023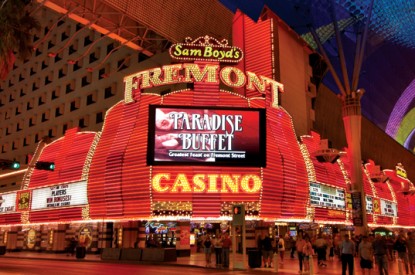 At the 2023 State of the City address, Mayor Carolyn G. Goodman announced the launch of a new multi-media campaign, "Down for Anything."
Funded by a federal grant from The American Rescue Plan as part of the city's recovery effort, the campaign features video and photos of more than 40 downtown Las Vegas influencers, community and business leaders to illuminate the area's diversity, inclusiveness and ethos of opportunity.
The hope is that the campaign will stimulate a renewed interest in the downtown as the community recovers from the pandemic. The multi-media pieces illustrate that the heart of Las Vegas is not only a place for fun, but also a great place to grow a business and to live.
"Downtown Las Vegas is a place of unlimited potential, and a place where you are not defined by age, education and income, but instead, by how you see the world," Mayor Goodman said. "The diverse group of individuals featured in the campaign speak authentically and from experience about downtown Las Vegas as a judgement-free zone and a place rich with opportunity and vibrancy."
Developed by Robertson + Partners, the "Down for Anything" campaign includes video, digital and social media, print and billboards. According to Scott Robertson, Managing Partner, Robertson + Partners, the campaign theme is a rallying cry and celebration of the trailblazers, visionaries, entrepreneurs, dreamers, mold breakers, artists, influencers, innovators and opportunists who see untapped potential at every turn.
"Downtown Las Vegas is a place wide open for business, pleasure, opportunity and reinvention," Robertson said. "It is a place where unexpected people and ideas collide, and it is brought to life by those who live work and play on its streets every day – the very individuals featured in this campaign."
Several of those featured in the campaign were on hand at the Jan. 12 State of the City address as a thank you not only for their participation in the campaign, but their contributions to downtown Las Vegas. The campaign video will run on the giant Viva Vision canopy at Fremont Street Experience in downtown Las Vegas, the largest single digital display in the world, from Jan. 12-15. For information on the campaign, visit https://downforanything.vegas/
"Downtown Las Vegas is authentic, historic, a little bit edgy, and we wouldn't have it any other way," Mayor Goodman said. "If you're down for all that and little something different, you may be down to start a business, down for art and culture, down for fun, and down to learn and explore – all right here in downtown Las Vegas."