By
William
- 30 October 2019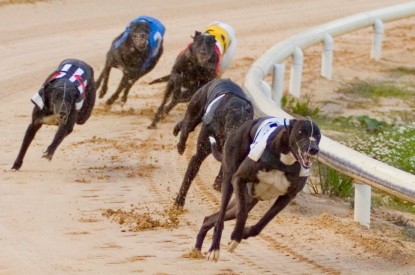 Colossus Bets, the pool betting operator and provider, has expanded its partnership with AmWest Entertainment, parent company of AmWager, by agreeing a deal to deliver SIS's British greyhound racing jackpots to the operator.
AmWager is one of the US Advance Deposit Wagering (ADW) providers, offering a host of betting tools and products.
Nelson Clemmens, CEO at AmWest Entertainment, commented: "Securing Colossus' innovative jackpots is a great addition to the SIS World Greyhound Tote Pool. We are confident that they will really enhance SIS's top quality British and Irish greyhound racing for our customers and will prove to be a real revenue driver for our business."
Colossus Bets will provide the jackpots with mainstay features of significant minimum prize guarantees, Cash Out and Syndicates, to complement the existing SIS World Greyhound Tote Pool bet types such as Win, Place, Exacta and Trifecta, recently launched in the U.S.
Paul Witten, Product Director at SIS, said: "We are delighted that through our partnership with Colossus Bets, AmWager has become the first U.S. operator to incorporate Colossus' innovative jackpots into SIS's World Greyhound Tote Pool, so that its customers can benefit from this exciting new product."
The SIS World Greyhound Tote Pool channel features live streams and data of up to 30,000 greyhound races per year, taken from the 44 meetings per week racing schedule of British tracks, and is delivered via SIS Stream – SIS's live pictures streaming service.
Bernard Marantelli, Colossus Bets CEO added: "We are excited to have secured the first U.S. customer to take the most advanced tote jackpot portfolio from Colossus to complement SIS's top-quality British greyhound racing content."