By
Phil
- 23 August 2018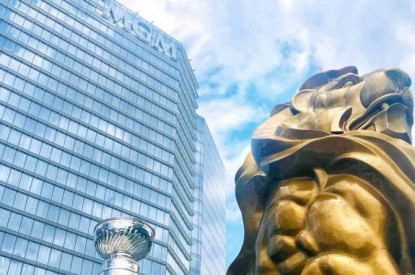 The commercial casino industry in North America recorded revenues of $40.28bn in 2017, representing a year-on-year rise of a 3.4 per cent.
Around 460 commercial casinos are in operation in 24 states with 20 of these states seeing year-over-year increases in GGR generating tax of $9.23bn in taxation. It was a record year in terms of revenues for 11 states; namely Colorado, Florida, Kansas, Maine, Maryland, Massachusetts, New York, Ohio, Oklahoma, Pennsylvania and Rhode Island. The industry kept 737,450 in employment.
The top three individual commercial casino gaming markets did not change year-over-year. The Las Vegas Strip was once again the No. 1 commercial casino market, generating GGR of $6.4bn, followed by Atlantic City with $2.4bn and then the Chicagoland region, comprising casinos in Illinois and Northern Indiana, with $1.97bn. Baltimore/Washington D.C., including Maryland and West Virginia, moved into fourth position overtaking New York City with $1.77bn, due to the unveiling of MGM National Harbor. Nevada GGR was up 2.8 per cent to $11.57bn to account for 29 per cent of all revenue.
The states with the largest percentage increases were Maryland up 34 per cent, New York up 16 per cent, Oklahoma up 10 per cent and Kansas up seven per cent. Revenues fell by 3.8 per cent in West Virginia, due chiefly to new casinos in the D.C. region.
The figures were released in the annual State of the States report published by the report by the American Gaming Association.
Stacy Papadopoulos, interim CEO of the American Gaming Association, said: "This year's report demonstrates the commercial gaming industry's ongoing role as a job creator and revenue generator in states across the country, and we're proud of the industry's steady growth over the past few years."
The AGA highlighted the 'intensifying competition' within the casino sector with new openings. "Competitive pressures are set to grow in key commercial states in the coming years. The two commercial properties [MGM Springfield and Wynn Boston Harbour] will reshape the competitive landscape of the New England region."
The commercial casino sector does not include revenue from more than 500 Indian gaming operations across North America which reported revenues of $32.4bn in 2017, marking a 3.9 per cent increase.