By
Phil
- 21 November 2023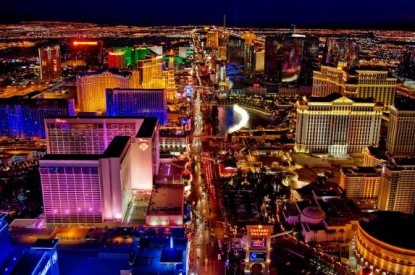 The third quarter of 2023 marked the US commercial gaming industry's best third quarter on record, generating $16.17bn, according to the American Gaming Association's (AGA) Commercial Gaming Revenue Tracker. The total is up 6.1 per cent year-over-year and represents the 11th straight quarter of annual revenue growth.
Q3 2023 also marks the second-highest grossing commercial gaming quarter of all-time, behind Q1 2023. Despite early indicators of a slowdown in the fourth quarter, the industry is poised for a third straight record year, pacing 9.9 percent ahead of 2022 through September.
"With growth across land-based and online gaming, we are delivering career opportunities for millions of Americans and strong economic contributions to communities across the country through increased tax revenue," said AGA President and CEO Bill Miller. "Our sustained momentum reflects gaming as a first-choice entertainment option for millions of American adults."
State and local governments in gaming states saw an influx of direct gaming taxes in the third quarter. Commercial gaming operators paid an estimated $3.43bn in taxes tied directly to gaming revenue, an increase of 4.7 percent year-over-year.
Industry revenue grew year-over-year across all verticals in Q3 2023, with both land-based casino and iGaming generating all-time quarterly records. As expected, the industry's pace of growth slowed for a second consecutive quarter due to tougher year-over-year comparisons.
Combined traditional slot machine and table game revenue reached $12.49bn for the quarter, up 1.8 per cent year-over-year, while iGaming grossed $1.52bn, up 26 per cent year-over-year.
Combined in-person and online sports betting also recorded a strong quarter, with revenue up 22.8% percent year-over-year to $2.15bn. This growth was mostly driven by Maryland (online), Massachusetts, Nebraska and Ohio – states that were not operational a year ago. The vertical is set for a new record year with Americans wagering $79bn through the first nine months of 2023, a 32.7 per cent increase from last year.
"Americans continue to migrate their action to the protections of legal, regulated sportsbooks in record numbers. This sustained demand only reinforces the need for federal and state enforcement against illegal, offshore operators," added Miller.