By
Phil
- 10 June 2016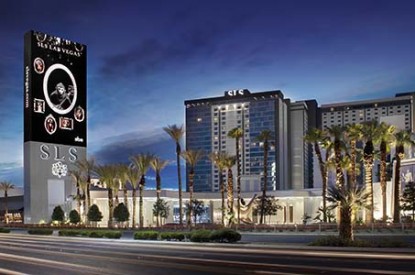 The esports phenomenon has drawn in mainstream media like ESPN, major arenas like Madison Square Garden, and investors ranging from Shaquille O'Neal to Mark Cuban. As esports continues its torrid growth, the commercial gambling industry is asking how to effectively embrace and engage esports companies and fans.
Answering that question is the central aim of "Esports & Casino Resorts," (http://naruscope.com/), a two-day event produced by Narus Advisors that will connect stakeholders from the commercial gambling and esports industries.
"Esports & Casino Resorts" takes place on October 25-26, 2016 at the SLS Casino and Resort in Las Vegas.
"The relationship between esports and casinos is at a tipping point," said Chris Grove, partner at Narus Advisors. According to soon-to-be released research from Narus Advisors and Eilers & Krejcik Gaming, nearly 54 percent of gaming industry respondents believe that Las Vegas casinos hosting esports events will be "effective" to "incredibly effective" in getting fans to engage with casino brands. Additionally, 81 percent believe that regional casinos should explore holding esports events.
"Our research leaves little doubt that casino executives appreciate the significance of esports, but are less clear on the optimal entry points into esports for their companies," said Grove. "Our goal at Esports & Casino Resorts is to provide the gambling industry with a practical framework for identifying and evaluating those entry points today."
Sessions will feature executive voices from the esports industry alongside speakers with direct experience integrating esports and gambling. Topics include: nuts-and-bolts breakdowns of esports event hosting, lessons from esports gambling products for casino game designers, strategies for creating content that resonates with esports fans, a survey of the investment landscape for esports, and practical strategies for maximizing an esports fan's casino visit — for both the casino and the fan.
Scheduled speakers include Dr. Brett Abarbanel, Head, Social & Recreational Gambling Research at UCLA; Manny Anekal, Gaming and Esports Executive; Steve Arhancet, Co-Owner, Team Liquid; Kingsley Edwards, CEO, Leet; Alex Fletcher, President, Entiva Group; Brett Lautenbach, WME Esports; Darion Lowenstein, CMO, Gamblit Gaming; Seth Schorr, CEO of the Downtown Grand Casino and Fifth Street Gaming; Tobias Sherman, Global Head of Esports WME/IMG; Sam Simmons, Director of Marketing, Poker Central; Rahul Sood, CEO, Unikrn.com; Mike Vorhaus, President, Magid Advisors; with more to be announced.
"The Downtown Grand Casino has been at the forefront of the esports and gaming movement," said Seth Schorr. "We are barely scratching the surface of how each industry can work together to maximize revenue. Esports & Casino Resorts is a must-attend event for those interested in learning how."