By
Phil
- 28 June 2017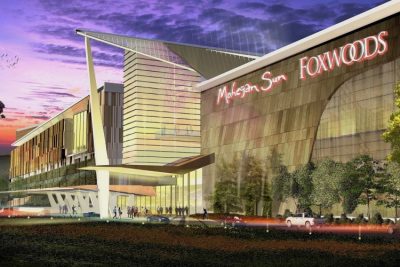 Connecticut moved a step closer to getting its third casino with Governor Dannel Malloy signing legislation permitting the joint venture project between the state's two gaming tribes to go ahead.
The state's current casino operators, Mashantucket Pequot Tribal Nation, owners of Foxwoods and the Mohegan Tribe, owners of Mohegan Sun, have united to form the MMCT Venture.
They want to build a satellite casino in East Windsor with the aim of preventing the flow of potential players to a new US$950m MGM casino across the state border in Springfield, Massachusetts
Governor Malloy said: "Over the years, our state has maintained a long-standing partnership and compact with the Mohegan and Mashantucket Pequot tribal nations, who employ thousands of Connecticut residents at their casinos. Make no mistake about it, the legislation I signed today is about jobs for the residents of Connecticut, and securing those jobs in our state."
Mashantucket Pequot Tribal Council Chairman Rodney Butler said: "The governor has signed one of the most significant jobs bills passed by the General Assembly this legislative session. With so much at stake, we can't thank him and his partners in the legislature enough for standing with us in our fight to save jobs and revenue in Connecticut."
Mohegan Tribal Council Chairman Kevin Brown added: "With a stroke of the pen, we are that much closer to turning our proposal for an entertainment and gaming facility in East Windsor into reality. We're excited about the future, and tremendously thankful for the leadership of the governor and the many legislators from both parties who rallied to protect jobs in our state that would otherwise have been lost."
MGM had wanted the opportunity to bid for the right to operate its own casino in Connecticut. It said it would continue to legally challenge the decision.
Uri Clinton, Senior Vice President and legal counsel for MGM Resorts, said: "Connecticut missed an enormous opportunity to put in place an open, transparent and competitive casino process, which could have resulted in as much as $1bn in economic development, the creation of thousands of jobs and a licensing fee paid to the state of up to $100m. What Connecticut got instead was far less than that. MGM will continue to vigorously advocate in the courts as we seek to protect the constitutional rights of any company hoping to do business in Connecticut."
Governor Malloy has not yet signed a bill that will bring improved levels of off-track betting or introduced a legal framework for sports betting, which was pivotal in getting the casino expansion legislation through the House of Representatives.