By
Phil
- 28 April 2021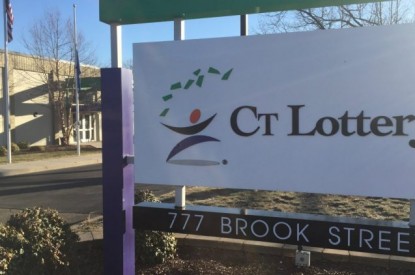 The Connecticut Lottery Corporation (CLC) has confirmed it received 15 Request for Qualifications (RFQ) responses for sports betting by its April 23 deadline.
Rob Simmelkjaer, Chairman of the Connecticut Lottery Corporation, said: "We are pleased to see significant interest from companies who would like to partner with the CLC to bring our online and retail sports betting offering to market. Our staff and board will now begin a process of carefully reviewing the qualifications of the submitting parties as we work towards choosing the right partner in this important initiative for our state."
The CLC expects to be authorised to conduct online and retail sports wagering in Connecticut through the use of contracted agents and vendors. This expectation is based on an agreement reached between the Governor and both of Connecticut's tribal nations, pending bills before the legislature, and inclusion in the Governor's budget bill. The online channel is expected to be offered through an online and mobile platform, and the retail channel is expected to be operated in up to 15 retail locations, including at least one, each, in Hartford and Bridgeport.
Sports betting revenue will be taxed at 13.75 per cent. In terms of casinos, Mohegan Sun has partnered with Kambi, Mashantucket Pequot has partnered with DraftKings Sportsbook, whilst the Connecticut Lottery will be allowed online skins. The Lottery can also develop 15 retail sports betting locations of its own, which can be sublicensed by Sportech. Licences last for 10 years with an option to increase the term for five more.
"There is a hope to launch sports betting in Connecticut by the start of NFL season," Mr. Simmelkjaer added. "That's been articulated by the governor, by the leaders of the tribal nations that are going to be our partners slash competitors in the state. It's an aggressive timeline – not sure that it will happen. But we've created a timeline that at least leaves that possibility open."
"We would like to be very competitive on the revenue share front, no question about it. We think that even though we're not a monopoly there are only three ways into this state, it's an attractive market, it's a market especially for companies that have market access in neighboring states there's going to be some efficiency potentially to customer acquisition which gives us an argument for a very strong revenue share.
"And we also feel as Connecticut Lottery with both our brand and our existing reach when it comes to people in the state – we have almost 3,000 retailers in the state. They won't all be taking sports bets but they're all touch points that we can use potentially as we look to acquire customers. So we expect that we're going to be a very good partner in our own marketing and the way we help whatever partner it is acquire customers.
"So all of those things combined – and not to mention, lastly, our exclusive retail rights around the state – we think all those things combined put us in a position to drive a very strong revenue share."
The CLC will issue invitations for presentations of qualified responses on April 26, 2021, and finalists will be chosen for submission of formal business plans under the tentative timeline provided. Due to the confidential nature of the RFQ process, and the need for full legislation to come forth from the Connecticut General Assembly, the CLC will not release any further information at this time.