By
Phil
- 26 July 2018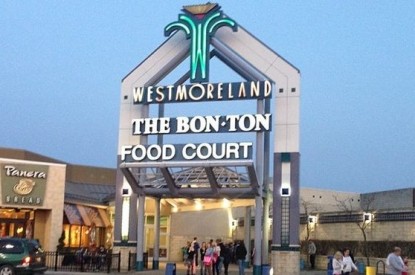 Stadium Casino and CBL Properties will build one of Pennsylvania's mini-casinos at CBL's Westmoreland Mall in Hempfield Township, Westmoreland County.
Stadium is a joint venture of The Cordish Companies and Greenwood Gaming & Entertainment. The 1.2m sq. ft. retail, dining and entertainment destination is located directly off Route 30, approximately 30 miles from downtown Pittsburgh.
The new 100,00 sq. ft casino will be located in the space currently occupied by the Bon-Ton department store, which will close in early August. The casino is projected to create more than 600 jobs and generate millions of dollars annually to the local community. The project is subject to the review and approval of the Pennsylvania Gaming Control Board. Once approved, a construction timeline will be determined.
"We look forward to working with the Gaming Control Board, Hempfield Township and Westmoreland County in creating an exciting new destination in Westmoreland County," said Joe Weinberg, Partner in Stadium Casino, LLC. "The property is ideally situated in the Region, with excellent infrastructure and road networks in place. The synergy of this new gaming and entertainment facility with the existing retail and dining amenities in the property and surrounding area will be tremendous."
CBL's CEO Stephen Lebovitz added: "CBL's strategy is to reinvent its properties by bringing new and exciting experiences to our shoppers. We are adding fitness, dining, hotels and other uses to properties throughout our portfolio. The addition of a casino to Westmoreland Mall is the ultimate combination of entertainment, dining and experience. We are especially pleased to attract two leading developers of high-profile gaming and entertainment destinations, The Cordish Companies and Greenwood Gaming & Entertainment. This combination of gaming and new dining venues, which is the first in the CBL portfolio will draw new traffic to Westmoreland Mall from across the region, positioning the property for long-term growth and success."
"I've worked for nine years to expand gaming to allow ancillary casinos, so it's gratifying to see this finally coming to fruition. This project will bring a sizeable increase in our tax base, a significant number of full time jobs, and will help revitalize the Westmoreland Mall complex," addedState Senator Kim Ward.