By
Phil
- 26 May 2020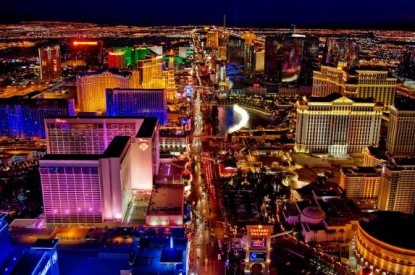 Deutsche Bank believes less than 40 per cent of the hotel rooms on the Las Vegas Strip could reopen on June 4.
Deutsche Bank gaming analyst Carlo Santarelli highlights that health and safety guidelines being published by casino operators and Nevada gaming regulators could see 35,571 rooms or 40.8 per cent of the major operators' hotel rooms reopen, including MGM Resorts, Caesars, Las Vegas Sands, and Wynn Resorts. But in reality that figure could be much less.
"At this stage, we think it is likely an overestimation of capacity, as we believe there to be a reasonable chance that (hotel) floors and towers remain dark in the early stages," Mr. Santarelli said. "This level of supply, between drive-to traffic and more-aggressive management of customer loyalty programs, could be met with demand, to a reasonable degree, in our opinion."
Nevada Governor Steve Sisolak has earmarked the planned June 4 reopening date with casinos being closed since March 18. Caesars Entertainment plans to initially reopen Caesars Palace and the Flamingo Las Vegas whilst MGM Resorts said it would reopen New York-New York and Bellagio. Wynn Resorts said it would open Wynn and Encore, but Las Vegas Sands said it will reopen the Venetian's hotel, but not the Palazzo. MGM said its Bellagio resort would open just 1,200 of the hotel's 4,000 rooms on the market.
Mr. Santarelli added: "While we think the demand uptake could be reasonably sufficient, we expect heavily discounted room rates and a higher mix of casino comps. It is reasonable to expect the vast majority of the visitors to be drive-in guests, who would be expected to have a shorter length of stay associated with their trip."