By
William
- 11 February 2020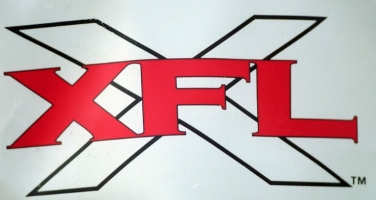 DraftKings and the XFL have announced a new partnership that makes DraftKings an Official Daily Fantasy Sports Partner and an Authorised Gaming Operator of the league. Over the course of a cumulative 12-week season including the XFL's regular season and postseason, DraftKings players will be able engage with the new professional football league's fast-paced and up-tempo style of play.
Starting with the kickoff to the XFL 2020 season on February 8th, DraftKings customers in permitted states will be able to place a variety of bets and draft daily fantasy lineups on the eight-team XFL using the DraftKings platforms.
"The XFL is an innovative, fan-first league and DraftKings shares a mutual commitment to delivering a top-notch gaming experience to sports fans across the board," explained Ezra Kucharz, chief business officer at DraftKings. "We are confident that through this collaborative partnership, our highly engaged customer base will enjoy betting on the XFL and playing in XFL Daily Fantasy Sports contests. We look forward to the start of the season this Saturday."
With all games airing nationally on ABC, ESPN, and FOX Sports, the XFL 2020 season will feature two four-team divisions and eight rosters of players and coaches including former Carolina Panthers running back Cameron Artis-Payne, former Michigan State quarterback Connor Cook, as well as former Oklahoma Sooners legendary head coach Bob Stoops. The season will conclude with a championship game on April 26.
"We want what our fans want, and millions of football fans have made fantasy and legal wagering an essential part of their football experience," added Jeffrey Pollack, President and COO of the XFL. "DraftKings is a leader in this space and shares our commitment to giving fans more ways to connect to the game we all love. This partnership is another great way to broaden our reach and introduce our new league."
As an Official Daily Fantasy Sports Partner and Authorised Gaming Operator of the XFL, DraftKings will have the ability to integrate XFL marks, logos, and player imagery into its gaming platforms and marketing promotions.