By
Phil
- 21 November 2022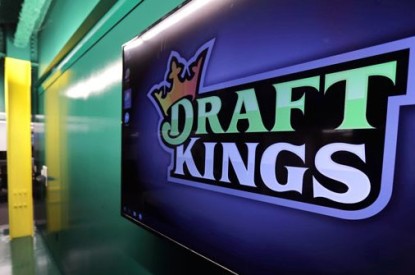 Following a mandatory early access test period from Monday and Tuesday 21-22 November, DraftKings expects to launch its online sportsbook in Maryland, pending receipt of regulatory approvals, on 23 November. The top-rated DraftKings Sportsbook app is expected to be fully live for eligible customers ahead of the NFL action on Thanksgiving Day. DraftKings will offer customers in Maryland a best-in-class sports betting experience, including the opportunity to place a variety of bets, such as same-game parlays, player props, special odds boost selections, and more.
"With an active sports season currently underway, we are thrilled to have the opportunity to launch our top-rated sportsbook app in Maryland," said Matt Kalish, DraftKings Co-Founder and President, DraftKings North America. "Our product delivers fans an exciting sports betting experience, and we would like to thank the Maryland Lottery and Gaming Control Agency, the Sports Wagering Application Review Commission, Governor Hogan and the General Assembly for bringing online sports wagering to Maryland."
DraftKings will, subject to receipt of regulatory approvals, offer eligible customers in Maryland the opportunity to place legal and regulated bets across collegiate sporting events and professional sports leagues, including the NFL, NHL, NBA, and more. Further establishing a presence in the state, last year, the Baltimore Ravens named DraftKings an Official Sports Betting Sponsor of the team, which allows DraftKings to reach Ravens fans in new ways by offering exciting exclusive game day experiences, autographed merchandise, and opportunities to participate in VIP-focused events during the NFL season.
"As sports gaming continues to grow across the nation, it was important to me that if I entered this space, I would partner with a company that placed an emphasis on responsible gaming," said Cal Ripken, Jr., Special Advisor to the Board of Directors for DraftKings. "With that top of mind, I joined the team at DraftKings and I am thrilled that it will be leading the way here in Maryland. Now, sports fans in our state will have access to the DraftKings Sportsbook, a safe and regulated betting option and a respected corporate leader."
DraftKings is committed to creating inclusive and responsible pathways for people to build, create, imagine, and innovate through the DraftKings S.E.R.V.E.S. program, with a focus on Service, Equity, Responsible Gaming, Vitality, Entrepreneurship, and Sports. Responsible gaming is a key pillar of the DraftKings S.E.R.V.E.S. program and DraftKings' collective mission is to protect consumers with groundbreaking technology, employee training, resources for customers, and the support of evidence-based research.