By
Lewis
- 25 June 2019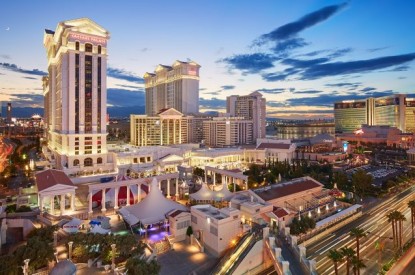 Eldorado Resorts is to acquire Caesars Entertainment in a deal worth US$17.3bn to create one of the largest casino firms in the US. Eldorado Resorts International (ERI) has agreed to buy Caesars in a cash and stock deal worth $12.51/share ($12.75 based on ERI's 30-day VWAP, and $13.01 based on Friday's close), split $8.40 in cash and the rest in shares based on 0.0899 shares of ERI stock for every CZR share. The transaction implies a purchase price of 8.6x 2020e EBITDA for Caesars, pre-synergies. Management expects the deal to close in the first quarter next year.
Caesars owns 34 casinos including Las Vegas-based Caesars Palace, which has hosted major sports and music events. The company was in financial trouble for a decade and emerged from bankruptcy in 2017. Caesars operates casinos with the Harrah's and Horseshoe brands. Eldorado owns 26 properties in 12 US states. The combined company will retain the Caesars name and own, operate and manage 60 casino-resorts across 16 states.
According to Morgan Stanley's Thomas Allen, "Assuming Eldorado Resorts can generate $615m of synergies, and CZR/ERI could maintain their blended consensus EV/EBITDA multiple of 8.7x, this would imply Caesars is worth $15/share. Eldorado Resorts expects to generate >$500m of synergies, not inclusive of marketing reinvestment cuts, assuming ERI can eliminate costs worth 21 per cent of Caesar's legacy EBITDA, similar to prior ERI transaction goals, and assuming $100m of revenue synergies to Eldorado Reports benefitting from joining Caesars Rewards loyalty program. This also assumes forced asset sales due to geographic restrictions, though this would be dilutive to value."
Eldorado Resorts has a strong track record of acquisitions, having bought and generated meaningful synergies on MTR Gaming, Circus Circus and Silver Legacy Reno, Isle of Capri, Grand Victoria Elgin, and Tropicana in the US. Eldorado has expanded rapidly through acquisition and has seen its share price climb more than 12-fold in the past five years. Eldorado has a market cap of US3.96bn, which compares to Caesars' US6.72bn. Long-term debt for Caesars is a major factor in the acquisition, with Caesars reporting in March 2019 that this figure amounted to US$18.7bn.
Billionaire activist investor Carl Icahn built a 14.75 per cent stake in Caesars and urged the company to put itself up for sale as a way to cut debt. Three months ago Caesars agreed to give Mr Icahn's investment business three board seats and a say on the selection of its next chief executive. Mr Icahn said he was "pleased" by the deal, adding in a statement: "It is rare that you see a merger where, because of the great synergies, 'one plus one equals five'. I look forward to seeing our investment prosper."
In a parallel deal, the combined company will also sell some of its property estate to Vici Properties to help pay down debt. The $3.2 billion side deal with VICI Properties will see the real estate company acquire property "associated with Harrah's Resort Atlantic City, Harrah's Laughlin Hotel & Casino, and Harrah's New Orleans Hotel & Casino" for about $1.8 billion. VICI will then collect rent on those properties, with the first year slated to bring in some $154 million.