By
Lewis
- 4 May 2021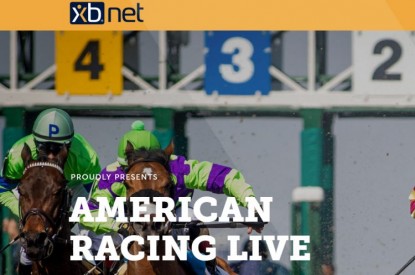 XB Net has announced the renewal of its ongoing retail-and-online distribution agreement with Entain, which jointly owns BetMGM in the U.S. with MGM Resorts.
The deal comprises XB Net's delivery of live pictures, data and multi-faceted betting services from a network of over 60 North American tracks, enabling Entain to optimise its programming timetable across all its brands with a stream of betting opportunities.
XB Net's content covers approximately 75 per cent of U.S. racing, including the Pegasus World Cup, and the final two legs of this summer's Triple Crown, featuring the Preakness and Belmont Stakes, alongside the season's flagship finale at the Breeders' Cup World Championships at Del Mar (5-6 November).
Simon Fraser, Senior Vice President of International at XB Net, said: "It's a pivotal moment to announce the renewal of our distribution deal with Entain, many of whose brands are inextricably linked with horse racing success across the globe. While their strategic expansion into new regulated markets also chimes with our own values and vision.
"Entain's support in bringing live North American racing to an engaged, recreational client-base has helped grow the international appeal of our progressive products.
"Consequently, this continued collaboration with a sports betting super group brings welcome validation of our diligent team's hard work over the past 12 months, and also helps return much-needed value to key stakeholders in North American racing."
Tom Ritzema, Group Trading Director at Entain, added: "Entain is committed to innovation and customer service, delivering the most engaging sports coverage to our customers internationally across all our brands.
"XB Net has unique content, advanced data and betting tools on North American racing, which will enhance the enjoyment of many of our customers over a packed summer of racing highlights, beginning with this month's Preakness, the second leg in the Triple Crown."