By
Phil
- 1 October 2019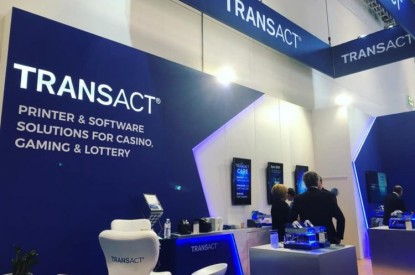 TransAct Technologies will debut its all-new Epicentral 4.0 promotion and bonusing print system at the 19th annual Global Gaming Expo to be held in Las Vegas, Nevada from October 15 to 17, 2019.
Looking to take EpiCentral's capabilities of Epicentral, Epicentral 4.0 offers a significant leap forward with new and improved features designed to increase slot floor performance, all while providing operators with more powerful software that helps them optimise their deployment of the solution. Operators selecting Epicentral 4.0 will find a sleek, web-based user interface that creates an optimised user experience thanks to its clean aesthetic. Importantly, with the new version 4.0, Epicentral is now transformed into a SaaS-based software solution that dramatically shifts the capabilities of what the system can do for operators while creating for TransAct a whole new recurring revenue opportunity. TransAct expects to commercialise the new Epicentral 4.0 solution in early 2020.
Bart Shuldman, Chairman and Chief Executive Officer of TransAct Technologies, said: "We are delighted to debut this year the all-new Epicentral 4.0 which represents a dramatic shift for our industry-unique promotion and bonusing print system. While customers have had proven success deploying Epicentral in their operations over the past six years, we have implemented a game-changing new design which greatly improves Epicentral's performance and makes our system much easier to deploy. First, we are introducing new capabilities that allow Epicentral to gain more complete access to real-time player session data which will allow operators to better understand their floor performance environment and better target their players. Second, we have transformed Epicentral into TransAct's latest SaaS-based offering available for on- or off-premise deployment, creating for TransAct a new recurring revenue opportunity and allowing us to ensure that our solution is always up to date. We've long understood that Epicentral is a powerful marketing and promotional tool for casino operators of all sizes and Epicentral 4.0 furthers this promise."
TransAct's Epicentral promotion and bonusing print system has long been the industry's only solution capable of targeting customers with unique, custom-designed coupons while they play, all in real-time. Printed messages received during game play are perceived by players to be important and thus gain their full attention. As a result, by turning promotions and bonuses into printed tickets, Epicentral leverages the power of that printed message to extend time-on-device, increase player spend and generate increased customer loyalty, driving increased revenue and higher casino floor profitability.
Additional new features debuting with Epicentral 4.0 include a new web-based user interface to improve the user experience, a home page that includes a comprehensive dashboard showing a full overview of past and present promotions running on the floor, a list of carded players actively playing on the floor and a leaderboard of the top players with their number of active sessions, a built-in query tool that allows users to find specific and refined data and a tool which allows operators to plan, analyze and check in on the success of their promotions