By
Phil
- 14 December 2015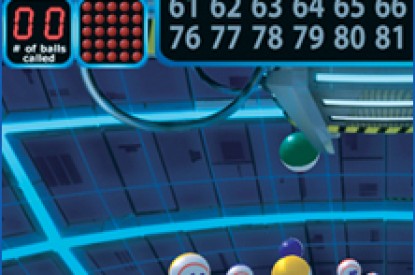 eQube Gaming has entered into an agreement with BJ's Bingo and Gaming in Fife, Washington to provide electronic Bingo solutions to the site under a long-term contract.
BJ's is one of the largest bingo locations in the Pacific Northwest with a 584 seat bingo hall and 250 Vegas style slot machines. eQube completed installation of its system in BJ's in mid-November.
Kent Tong, CEO and Director, commented: "We are delighted to be entering into yet another new jurisdiction for eQube with BJ's in Washington. BJ's has an excellent reputation in the industry and we are excited to be working with the Puyallup Tribe and specifically BJ's facility staff and management. BJ's has great plans in progressing digital bingo and we are proud to have been chosen as their long-term eBingo platform provider. eQube's advancement in the US Tribal market continues with the BJ's install complementing other installs that started with eQube's first US tribal install in LeMoore, California over a year ago. Consistent with eQube's goal of becoming the leading provider of eBingo, the Tribal market in the United States is a key market to achieve this."
BJ's is a family owned and operated gaming facility and bingo hall with state of the art technology that provides a fun, exciting interactive entertainment experience. Opened in 1980 as a 100 seat Bingo hall, BJ's has evolved into a first class 600 seat gaming facility that caters to the comfort and enjoyment of its players.
eQube is a leading provider of community and charitable gaming solutions for charitable and commercial gaming facilities. eQube has a majority market share of the Canadian regulated eBingo market, is the leading provider to the Irish digital bingo market and now operates the largest linked bingo game in Western Canada.
Current solutions, consisting of commercial eBingo, linked bingo, social games and ancillary systems, are deployed in North America and Europe. eQube's open platform suite of tools provides customers with new revenue channels to deliver and enhance traditional bingo income for lottery, tribal and other gaming organizations.