By
William
- 1 March 2023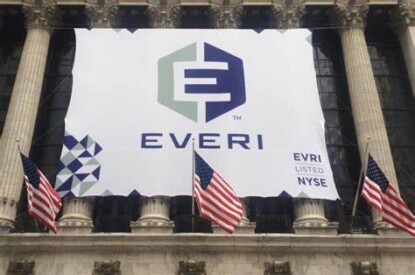 Everi has begun construction of a new facility that upon completion will consolidate the manufacturing, assembly and distribution of its gaming machines currently done in Austin with its self-service fully integrated cash access kiosks, loyalty kiosks and other FinTech products currently assembled in Las Vegas.
The new Las Vegas facility, which will adhere to high levels of environmental and sustainable stewardship during construction and operation, is expected to streamline production and simplify supply chain processes and the distribution of completed products to customers.
The company currently expects it will record approximately $4.5m of expense in 2023 related to planned closure and exit costs, relocation, employee retention, and other associated costs for transition of production to the new facility.
The new 182,500-square foot leased facility is located in Las Vegas, the epicentre of the U.S. Gaming industry. In addition to production, receiving and shipping, the new facility will include space to co-locate lab facilities for both Games and FinTech businesses, house service and customer installation teams and administrative staff, and have room for future expansion to accommodate expected growth in the business.
The building is expected to be completed in October 2023 and is being built to Everi's specifications to encompass high levels of environmental sustainability and create an employee-friendly working environment.
The facility is anticipated to meet the certification level of 3 Green Globes science-based rating system established in accordance with the Green Building Initiative, which demonstrates outstanding success in resource efficiency, reducing environmental impacts and improving occupant wellness.
The building will utilise such elements as low-water landscaping, energy-efficient windows, automated LED lighting, high-efficiency plumbing, energy-usage tracking, and solar powered energy to lessen the environmental impact of the building.
Occupant wellness features include energy-efficient HVAC that will provide four-season thermal comfort to employees throughout the building, including the manufacturing and distribution areas, low-VOC interior products, shaded parking for all employees, electric recharging stations for vehicles, and waste recycling containers.
Assembly of the Company's FinTech products at the current Las Vegas facility is expected to transition to the new facility shortly after completion of the building. Production of gaming machines currently done in Austin is expected to transition to the Las Vegas facility in stages over six months following its completion to ensure seamless distribution of products to customers.
"As we assessed our near- and long-term operational needs, it was clear that streamlining all of our manufacturing, assembly and distribution processes into a single facility designed to our specifications would best serve the needs of our large and growing casino customer base," said Randy Taylor, President and Chief Executive Officer of Everi.
"Having all of our FinTech and Gaming products assembled and shipped from one new, modern, environmentally-friendly facility in Las Vegas will provide for operational efficiencies while also helping us continue to meet our goals of providing excellent customer service throughout the entire product ordering process."
There are 35 employees affected by the transition, and they are being offered the opportunity to relocate to Las Vegas or to apply for other positions within the company.
"We have the highest regard for our Austin employees who will be impacted by this initiative. We greatly value their contributions and will strive to make any transition as painless as possible," Taylor concluded.