By
Phil
- 4 May 2022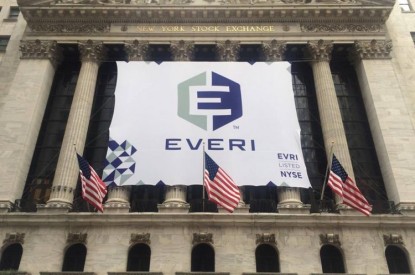 Everi Holdings, a premier provider of land-based and digital casino gaming content and products, financial technology and player loyalty solutions, has announced that it has acquired Intuicode Gaming Corporation, a privately owned game development and engineering firm focused on Historical Horse Racing games.
In 2021, Intuicode generated over $10m in annual revenue from the sale of gaming machines and recurring participation revenue from game theme placements at HHR locations throughout the United States. Intuicode and its experienced HHR game development team provide Everi with additional HHR expertise that will help the Company accelerate its entry into and growth in the expanding HHR market.
The acquisition cost includes an initial payment of $12.5m, with two additional payments based on future revenue to be made on each of the first and second anniversaries of the acquisition's closing in 2023 and 2024. Total consideration is expected to be $22m – $27m, and Everi expects to fund the purchase price from existing cash on hand and future cash flow.
Dean Ehrlich, Everi's Executive Vice President and Games Business Leader, said: "This acquisition is a significant opportunity that brings substantial HHR knowledge and game development expertise to Everi that we expect will help expedite the development and commercialization of our extensive library of content into the HHR market and favorably position us for future growth. We are excited to welcome members of the Intuicode team to Everi, and we look forward to combining our respective strengths to develop new content as well as convert our proven, player-popular games to address the growing HHR market."