By
Lewis
- 20 August 2021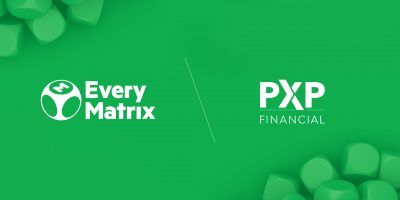 EveryMatrix has inked a new agreement with PXP Financial Inc., an end-to-end payment platform providing access to over 200 alternative payment methods and financial services globally.
Once live in the U.S., EveryMatrix will leverage PXP Financial's payments portfolio to provide a selection of U.S. local payment methods to its' sports and casino operators.
PXP Financial is currently licensed to process payments in 11 U.S. states, with five more to come in the near future. The company's gateway services connect partners to all the relevant local payments options, giving full coverage of the market.
Erik Nyman, President Americas at EveryMatrix, commented: "EveryMatrix's approach entering the U.S. market is about providing the most stable, comprehensive technology and features. I am very excited to work with PXP as it strengthens our platform.
"PXP have an excellent track record of success in the complex payments landscape in the U.S. and is truly an ideal partner for EveryMatrix."
Kamran Hedjri, CEO of PXP Financial Inc., added: "EveryMatrix is a company that really shares our mindset. It is very dynamic and innovative, run by people eager to conquer the U.S. market, just like all of us here at PXP. Thanks to this strategic partnership, we will be processing payments for EveryMatrix's customers, ensuring that they can make the payments needed to play seamlessly.
"Through this partnership, we'll grow and improve our solution by receiving access to EveryMatrix's selection of gaming operators. We are looking forward to when our full integration into the EveryMatrix platform is completed later this year."