By
Phil
- 6 December 2018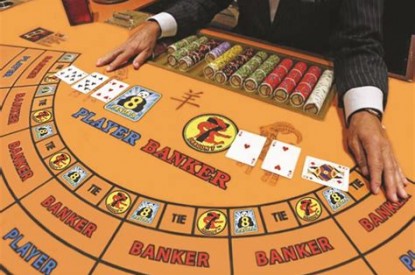 The EZ Baccarat online game is available for the first time in multiplayer tables enabling players to interact with others at a table, and bringing the all-important social context of baccarat into play.
The EZ Baccarat multiplayer game, the only game on the internet to have a virtual shoe — the JadeShoe — that does not shuffle after every hand permitting the players to follow the five Roads.
The EZ Baccarat multiplayer game is the latest strategic development for the world's leading baccarat brand. EZ Baccarat is available in land-based casinos and on multiple platforms including online as a real-money and simulated game, on live dealer multiplayer terminals, and in development for electronic table games.
"The JadeShoe emulates a real-world baccarat game experience for the online game that makes EZ Baccarat more fun to play while rendering card-counting impractical," said Francisco Tejeda, co-creator of EZ Baccarat. "Most importantly, with this innovation, EZ Baccarat is the only virtual baccarat game that enables players to follow the traditional patterns or 'Roads' – an essential ingredient for the players' enjoyment of the game."
EZ Baccarat is found in land-based casinos worldwide, with over 900 EZ Baccarat tables operated inside 150+ casinos in the United States, Canada and Macau. Baccarat is the premier worldwide table game by revenue, and EZ Baccarat is the premier baccarat brand offering players a superior gaming experience and fan-favorite side bets Dragon 7 and Panda 8.