By
Phil
- 7 December 2022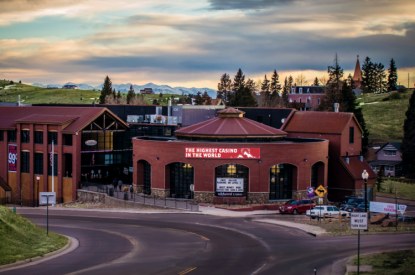 Fertitta Entertainment, owned by Tilman Fertitta, has bought Wildwood Casino and Hotel, the largest casino in Cripple Creek.
Fertitta Entertainment, which owns Golden Nugget casinos in Las Vegas and four other locations, wants to increase Cripple Creek's attraction as a gambling destination by buying the recently built 101-room hotel, which boats three restaurants and cafes, as well as the casino; with 538 slot machines and 12 gaming tables.
Gerry Del Prete, chief operating officer of gaming for Fertitta Entertainment, said: "Located just 45 miles from Colorado Springs, Cripple Creek has grown significantly over the years attracting visitors from across the country. We are thrilled to join this community and look forward to enhancing the property and bringing our brands to this new destination city."
Documents filed last year with the Securities and Exchange Commission as part of a failed plan to hold an IPO, highlighted that Fertitta Entertainment was to pay $43m on the Wildwood Casino. Fertitta Entertainment, said that amount was now inaccurate but would not disclose the cost of the casino
American Gaming Group has operated Wildwood since it opened in 2008, investing $14m to build the 101-room hotel adjacent to the casino.