By
Phil
- 13 December 2021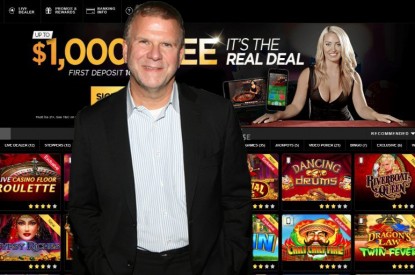 FAST Acquisition, a special purpose acquisition company co-headed by Doug Jacob and Sandy Beall, and Fertitta Entertainment, the parent company of Golden Nugget/Landry's, a leader in the gaming, restaurant, hospitality and entertainment industry, announced today that they have agreed to mutually terminate their merger agreement, originally entered into on 1 February 2021 and amended on 30 June 2021.
The parties have simultaneously terminated their Merger Agreement after a settlement was reached regarding the parties' disagreement over the termination date in the Merger Agreement.
The settlement provides FAST and its shareholders up to $33m through a combination of upfront and deferred payments, part of which is contingent on whether FAST ultimately effectuates a business combination transaction. The settlement includes a payment to the SPAC which will be used to cover expenses associated with the terminated transaction as well as a replenishment of the SPAC's working capital account. FAST intends to continue to seek a business combination with another operating company.
Doug Jacob, Founder of FAST stated: "FEI is an incredible hospitality empire run by the one of the world's best operators that we have had a first-hand view into for many years now. We wish Tilman and his team the best of luck as they remain a private company. Through this settlement we ensured that we are sufficiently capitalized to seek a new target and that we could continue our efforts to maximize value for our shareholders."
According to Tilman Fertitta: "I have a lot of respect for the FAST team and will support them however I can as they continue to search for a merger target. At the end of the day we ultimately determined that the right decision for my company was to remain private at this time, and I look forward to continuing to grow our business both organically and in-organically."