By
Phil
- 11 January 2023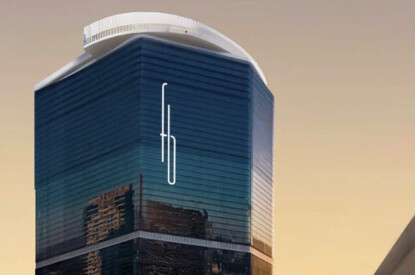 Fontainebleau Development, a premier real estate development group specializing in large-scale lifestyle developments within the hospitality, retail, residential, and commercial sectors, has announced Brett Mufson as President and Chief Executive Officer of Fontainebleau Las Vegas. A new hotel for a new era, Fontainebleau Las Vegas is currently under construction and will debut in the fourth quarter of 2023. Mufson remains President of Fontainebleau Development.
"Brett and I have spent years together as partners and he is a brilliant leader whose expertise provides us an extraordinary amount of confidence to build our brand with unparalleled consistency and focus," said Fontainebleau Development's Founder, Chairman, and Chief Executive Officer Jeffrey Soffer. "After years of critical contribution to the overall Fontainebleau Development brand and the building of Las Vegas, we are now poised to successfully run our entry into the Las Vegas market and establish our legacy on the Strip."
In 2021, Mufson's instrumental leadership helped steer the company's re-acquisition of the property along with the reinvigoration of Soffer's original strategic vision for Fontainebleau's brand and Fontainebleau Las Vegas. As President and CEO, Mufson will be responsible for leading the development of one of the largest construction projects in the United States as the new resort pioneers the next generation of Las Vegas' luxury hospitality industry; leading every detail of design, operations, and guest experience.
"I'm honored to lead the future of the Fontainebleau brand and take our iconic masterpiece that is Fontainebleau Miami Beach, with its remarkable history, culture, and design and evolve it into the Las Vegas market, one of the most phenomenal cities in the world," said Mufson. "As we near our 70th anniversary as a brand, this is a dream opportunity to work with our best-in-class executive team to pioneer and set the stage for a new era of luxury hospitality."