By
Phil
- 24 March 2020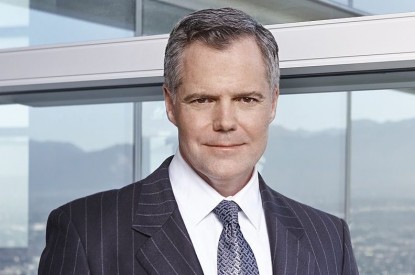 Nevada Governor Steve Sisolak has announced that former MGM Resorts International CEO Jim Murren will head up a new public-private partnership charged with distributing funding to mitigate the spread of COVID-19.
Called the COVID-19 Response, Relief and Recovery Task Force, it will be overseen by the Governor's office and the Nevada Health Response Center and will aim to 'flatten the curve' by managing the spread of the disease.
Governor Sisolak said: "It is inevitable that we will need to rely on both government and businesses to see us through this crisis in the best way possible. It's on us as Nevadans to tackle this, and that requires some out-of-the-box and proactive approaches. The task force can open doors that otherwise I as a governor cannot open up. We cannot get enough equipment and resources from the federal government, that is clear. … We're on our own as well to try to acquire as many of these assets and resources as we can."
"It's going to take all of us working together to battle COVID-19 in our state and around the country, and I'm thankful we have an ally in Jim Murren who can enhance and expand our response and recovery efforts," Mr. Sisolak added. "This public-private partnership represents the best of Nevada, the belief that when we all work together we can tackle anything."
Mr. Murren, who left his position with MGM earlier this week, added: "There's nothing more important right now than helping our state and each other through this crisis. When we defeat this pandemic, I am confident that our state will come roaring back as we have from the great hardships of the past."
The task force's work will begin immediately and focus on 'a plethora of issues' the state faces due to the coronavirus outbreak, including layoffs and a shortage of medical supplies such as face masks.