By
Phil
- 29 August 2019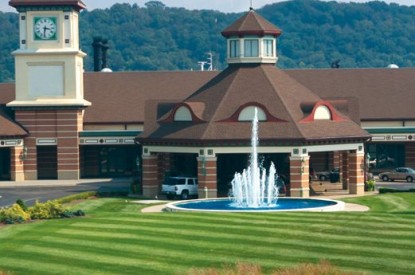 Konami Gaming's Synkros casino management system has been selected by Full House Resorts to deliver award-winning tools and technology at Bronco Billy's Casino and Hotel in Cripple Creek, Colorado, and Rising Star Casino Resort in Rising Sun, Indiana.
Each unique destination is set to leverage Synkros' industry-leading marketing suite, open integrations, advanced architecture, and single integrated database for exceptional guest experiences and enterprise management. Among the company's largest venues, Silver Slipper Casino in Bay St. Louis, Mississippi has been running Synkros since 2006. Additional Full House properties in Nevada will be evaluated for systems in the future.
"Konami has been an excellent business partner," said Daniel R. Lee, President and CEO of Full House Resorts. "We were an early adopter of the Konami system at the Silver Slipper and it has worked very well for us for more than ten years. Konami has proven to deliver great reliability, along with an expansive marketing tool kit that will allow us to compete more effectively in our regional markets. We are excited to bring a new level of excitement to our Colorado and Indiana players this fall."
Located an hour outside Colorado Springs, Bronco Billy's Casino and Hotel is known for providing a true Colorado experience, with more than 800 casino slots and table games for guests to enjoy. Full House Resorts recently announced an extensive expansion and renovation of the Bronco Billy's property. Plans include a new luxury hotel, pool, entertainment and meeting space, and a parking garage—all with beautiful scenic views of the surrounding town of Cripple Creek and the Rocky Mountains. Phase One of this expansion, consisting primarily of the parking garage, is now under construction. Showcasing 300 acres of premier entertainment and amenities, Indiana's Rising Star Casino Resort includes more than 900 casino slots, 24 table games, 294 rooms, fine dining, golf course, RV park, meeting space, and a free ferry service to and from neighbouring Kentucky.
"As Full House Resorts continues to provide consistent value and growth to their shareholders, we have the incredible opportunity to demonstrate the value of Synkros at two additional Full House Resorts properties," said Jay Bertsch, vice president, global systems sales at Konami Gaming, Inc. "For more than a decade, Konami has worked closely with Silver Slipper Casino Hotel in Mississippi, and we are absolutely committed to extending that spirit of strong partnership, collaboration, and reliability to Full House Resorts' broader casino portfolio."