By
Phil
- 8 January 2013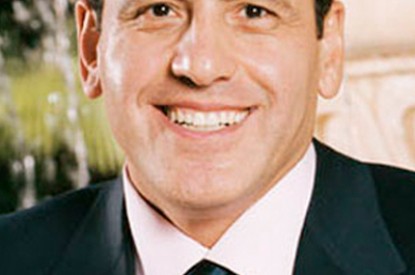 Las Vegas casino mogul Steve Wynn' has plucked one of his favourite resort officials from one of his closest rivals to spearhead a newly formed international resort division.
Gamal Aziz has rejoined forces with Mr. Wynn as President and COO of his new entity; Wynn Resorts Development.
The two have been acquainted for years dating back to when Mr. Wynn opened the Bellagio. Mr. Aziz was at that time the hotel's Senior Vice President, although most recently, was President and COO of MGM Hospitality.
Mr. Wynn said: "I cannot think of a better way to start the New Year than by announcing that my former colleague, Gamal Aziz, will rejoin our company as President and Chief Operating Officer of our new development company, Wynn Resorts Development LLC. Gamal helped us to create and open the Bellagio and has enjoyed tremendous success in the intervening years at MGM Resorts International. He has decided to return to our family and will lead our expansion plans as we enter an exciting, new phase in the growth of our company.
"Our activities in North America and Cotai require that the company expand its leadership. Therefore, Gamal will be working directly with me to develop and operate these future resorts," Mr. Wynn continued. "Gamal's return to our company will give us a tremendous boost as we begin 2013."
In his role as CEO of MGM Hospitality, a division he founded, Mr. Aziz helped finalise 27 hotel projects in leisure markets around the world. Prior to taking on that responsibility, he was President and COO of MGM Grand.