By
Phil
- 20 June 2014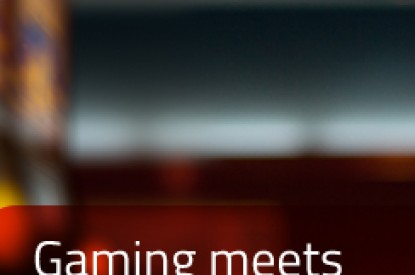 Gamblit Gaming, a leading technology provider for real money gaming in video games, has receiving approval from the Nevada Gaming Commission to be licensed as a Distributor, Manufacturer of Gaming Devices, Manufacturer of Interactive Gaming Systems and an Interactive Gaming Service Provider.
After successfully completing the extensive year-long application process, Gamblit Gaming will be allowed to manage, manufacture and distribute gaming devices and interactive gaming systems, upon license activation, in the state of Nevada.
"We're thrilled to acquire the Commission's approval," said Eric Meyerhofer, CEO, Gamblit Gaming. "We have the utmost respect for the Nevada regulators and appreciate the credibility that comes with a gaming license from this great state. We look forward to being a part of the Nevada gaming industry."
Gamblit Gaming's proprietary platform gives game developers access to real money gaming capabilities to enhance their games, tap into the lucrative online gaming and land-based casino markets, and attract new consumers. Developers can integrate a single SDK into their existing games or design new, original real money games with Gamblit Gaming's development kit. Gamblit Gaming provides the technology, operations, account management, security, gambling licenses, regulations and compliance elements needed. The company also helps casino operators deliver a fresh entertainment experience putting them at the forefront of innovation while driving growth and revenue.