By
Phil
- 26 March 2020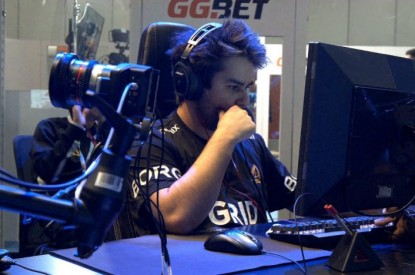 GameCo LLC, creator of the world's first Video Game Gambling Machine, has formed a new partnership with GRID, an innovative esports data platform, to bring its game-changing data product to North American casinos.
The partnership will integrate GRID's industry-leading esports data & streaming solution with official and exclusive coverage of up to 80 per cent of the leading esports competitions into GameCo's robust VGM offerings and partner casino destinations, both land-based and online. The offering will include real-time feeds of official data & streaming assets from GRIDs partnered esports competitions, state-of-the-art scoreboard and visualisations, and a range of services designed to unlock the potential of esports for casinos and sportsbooks.
Supporting the biggest esports titles like Counter-Strike: Global Offensive, Dota2, and League of Legends at almost all major and minor tournaments, GRID's best-in-class official esports data and analytics platform contextualizes in-game events against historical data in real-time. GRID's official and exclusive relationships allow GRID to deliver the fastest and most granular data in the industry. The partnership will allow GameCo to unlock the potential of the GRID platform and its data assets to casinos and sportsbooks across the United States, Canada, and Mexico enabling casinos to capture a slice of the projected $12.4 billion global esports betting market.
GameCo invented and pioneered the concept of Video Game Gambling, which allows a player's skill to impact the payout and winnings while maintaining the same casino economics as slot machines – combining chance and skill in an entirely new way. GameCo's machines are licensed in 25+ jurisdictions and its relationships span all major casino operators.
"Esports gambling is a tremendous untapped market across North America. In partnering with GRID, our combined industry knowledge, infrastructure, and technology will usher in a new era of engagement," said Blaine Graboyes, Co-Founder and CEO of GameCo. "We are thrilled to help make esports analytics and betting accessible for sportsbooks and players."
"GameCo has cracked the code for revolutionising the casino experience for a generation that is used to, and expects, quality game-play in an accessible way," said Moritz Maurer, CEO and Co-Founder. "We are always looking for strong partners who believe in esports and its potential in the same way we do. GameCo was a clear choice in this regard and we are excited to expand our platform and efforts to a broader audience."