By
Phil
- 22 July 2015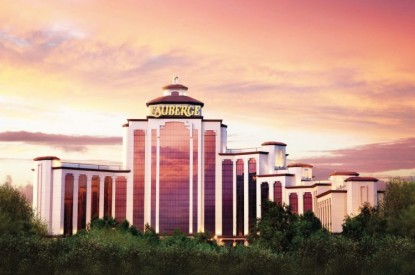 Gaming and Leisure Properties has reached a deal to buy all of Pinnacle Entertainment's real estate assets in an all-stock transaction that will see Pinnacle become a tenant of GLPI's.
Pinnacle will operate the leased gaming facilities under a triple-net 10-year Master Lease agreement with GLPI that will have five subsequent, five-year extension periods at Pinnacle's option. Pinnacle will initially pay GLPI $377m in rent in the first year after close.
Pinnacle's operating business and the real property of Belterra Park Gaming & Entertainment Center will be spun off into a separately traded public company (OpCo) and the real estate assets held by the remaining company (PropCo) will be acquired by GLPI.
The addition of Pinnacle's 14 properties in seven states to GLPI's existing portfolio of 21 properties in 12 states will give the combined company 35 casino and hotel assets across 14 states. The combined REIT will lease 18 of its facilities to Penn National Gaming, 14 to Pinnacle and one to Casino Queen in East St. Louis, Illinois. GLPI Holdings, Inc., a subsidiary of GLPI, will continue to own and operate two gaming facilities located in Baton Rouge, Louisiana and Perryville, Maryland.
Peter Carlino, Chairman and CEO of GLPI, said: "Pinnacle's real estate portfolio brings great properties to GLPI and adds one of the leading gaming operators as a new tenant. Pinnacle's proven track record of continued improving operating performance will make GLPI even stronger as we pursue long-term growth. The combination of these extremely attractive gaming real estate portfolios will create the third largest publicly traded triple-net REIT, with the scale, diversity and financial strength to deliver increased value to both companies' shareholders. Our combined shareholders will benefit from the stable, significant cash flows that we will generate from our long-term lease agreements – along with our commitment to maintaining a strong balance sheet, including an investment grade credit rating that will enable us to pursue future opportunities. We are excited to develop a mutually beneficial, long-term relationship with a quality organization and we look forward to working with them on future additional transaction opportunities."
"This is a compelling transaction that unlocks the value of Pinnacle's real estate assets and delivers substantial value to our shareholders," said Anthony Sanfilippo, Chief Executive Officer of Pinnacle Entertainment. "In addition, Pinnacle shareholders will have the opportunity to benefit from owning a larger, more diversified REIT. As a premier operator of casino, resort and entertainment properties, Pinnacle will continue to improve its operating efficiency, expand property level margins and pursue growth opportunities that leverage the Company's proven management and development skills. Our Company will be well capitalized and positioned for future growth with pro forma initial year leverage of approximately 3.5x, and have the financial flexibility to capitalize on future value-enhancing opportunities."
Pinnacle's OpCo will continue to own and operate other assets, including Belterra Park Gaming & Entertainment, the Heartland Poker Tour, Pinnacle's interest in Retama Park, gaming licenses, gaming equipment as well as approximately 450 acres of developable land, principally in Lake Charles and Baton Rouge, adjacent to real estate GLPI would acquire.