By
Lewis
- 24 August 2021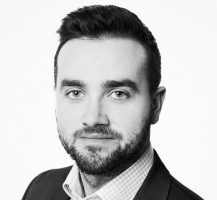 Strive Gaming, an iGaming platform business created to cater to North American operators, has achieved GLI-33 certification from Gaming Laboratories International.
GLI-33 is widely accepted as being foundationally imperative as a technology and integrity standard from a compliance perspective in many US states. In several states without GLI-33 certification, you cannot gain a licence to participate in that market.
Strive Gaming had previously revealed the business was going through multiple US state licensing approvals and was part of a New York state mobile wagering bid. Last week, Strive Gaming confirmed the announcement of former Kambi CCO, Max Meltzer as their CEO.
Max commented on the certification: "This is another milestone hit so very swiftly toward our target to becoming North America's leading B2B player platform. Strive Gaming is here to solve the problems we see in the burgeoning North American market and to help gaming operators run a profitable and compliant digital business through our modular and innovative player platform.
"Achieving GLI-33 is a great standard that contributes further to our impending license approvals, this alongside test lab standards we are and will go through in other states. Our entire focus is on being able to have great performance at scale for significant operators and this is all part of the puzzle of bringing that strategy to life."
Jesse Cary, CTO at Strive Gaming, added: "I've personally been involved in many GLI related projects, going through this one with this technology and team has been a pleasure, I also praise GLI for their efficiency.
"Achieving GLI-33 certification so quickly is a testament to the US technical team and capabilities we've been building up and the incredibly talented tech team Strive Gaming inherited in its inception. We are another step closer to our first customer launch this year."