By
Phil
- 27 July 2015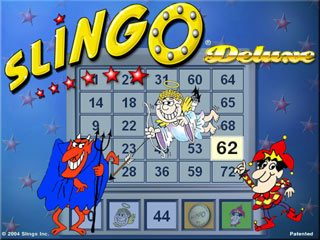 RealNetworks has agreed to sell the Slingo and Social Casino portion of its games business to Gaming Realms plc, a publicly-traded, London-based online gaming company, for $18m.
Under the terms of the agreement, RealNetworks will sell certain assets used in its social games business, including its US and Canadian game studios, and social and mobile freemium portfolio games, such as Slingo Adventure, Slingo Shuffle and GameHouse Casino Plus. The sale also includes the Slingo brand and patents; Mahjong.com, Sudoku.com and Slingo.com domains; a short term license to the GameHouse brand; and a perpetual license to the GameHouse Promotion Network.
RealNetworks remains committed to its traditional casual games business, which it runs worldwide under the GameHouse brand and which features a subscription business with over 100,000 subscribers and a portfolio of excellent games led by the Delicious casual games franchise. This business and team, which is headquartered in Eindhoven in the Netherlands, is unaffected by the pending sale to Gaming Realms.
"With this transaction, we are accomplishing three key objectives," said Rob Glaser, RealNetworks Chairman and CEO. "We are deriving value from our Slingo and Social Casino business; we are pairing this team and business with an excellent partner in Gaming Realms who will leverage our great Slingo and casino assets into real money gaming; and we are redoubling our focus on our traditional casual games business which we believe is financially stable and poised for success."
Consideration for the sale is expected to be $18m, $10m of which will be paid in cash at closing, with the remainder payable either all in cash or a mix of cash and Gaming Realms stock, at RealNetworks' election, on the first and second anniversaries of closing. The structure of this deal allows Real to participate in the economic upside of Gaming Realms' future success while providing a floor value for the transaction. The closing of the transaction is expected to occur in the third quarter and is subject to a financing contingency, as well as other customary closing conditions.
"We believe that our social gaming business will enjoy significant synergy with Gaming Realms' real money and social gaming operations as we have already seen with Gaming Realms' early market success of Slingo Riches," said Atul Bali, President of RealNetworks' games division.
As part of the sale, approximately sixty employees of the business will become employees of Gaming Realms. Mr. Bali will split his time between RealNetworks' casual games business and overseeing the acquired business as an executive director of Gaming Realms. Mr. Bali is currently a non-executive director of Gaming Realms.