By
Phil
- 25 March 2022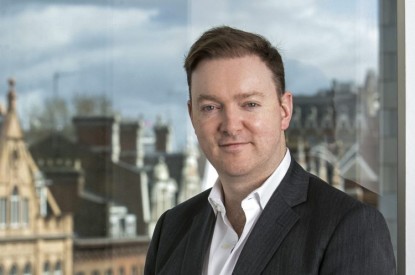 Online gaming provider GAN is looking for damages of at least a reasonable royalty amount to be determined at trial, having filed a lawsuit against MGM Resorts International for allegedly infringing a GAN patent via its M Life Rewards casino program and its BetMGM platform.
The complaint was filed in the US District Court for the District of Delaware and refers to connecting an Internet gaming system to a land-based casino management system to transfer credit.
Dermot Smurfit, CEO of GAN stated: "We recently took considered legal action to defend our patented intellectual property to ensure that it remains both protected and monetized. Additional legal action against infringers will be taken as necessary to continue both protecting and monetizing this patented intellectual property. This is something that we, of course, prefer not to do as long-standing industry participants, but as the situation calls for it, we're certainly not afraid to take legal action.
"We view these actions as investments that protect our intellectual property assets as we believe for our patented technical capabilities are unique and very much enforceable," he added. "We've obviously seen operators having tremendous success leveraging the land-based patron databases online, which is a technology we have patent-protected until 2033 and monetized on multiple occasions for our non-platform clients."
The news of the lawsuit came as GAN reported total revenue of $125.4m in full year 2021, marking a 257 per cent increase fueled by the purchase of Coolbet.
Mr. Smurfit said: "Our fourth quarter financial results were adversely affected by the volatile sports margin in our B2C segment consistent with other International operators, which was partially offset by continued strong new customer growth. However, our fourth quarter was highlighted by strategically important wins for GAN along with new state launches for clients such as FanDuel in Connecticut and our entrance into Ontario when iGaming and online sports betting officially goes live. We also completed the successful acquisition of Silverback Gaming to further grow our SuperRGS portfolio of original content. We have not lost sight of the fact that we delivered incredibly strong revenue growth in 2021, made numerous strategic steps toward solidifying our future, and are projecting another year of very strong revenue growth as well as much improved profitability as we achieve better scale.
"Looking out to 2022 we envision a year of improved financial performance driven by existing growth in B2C, the launch of Ontario, new state launches in the US and continued momentum behind our key initiatives like SuperRGS, and GAN Sports. We are acutely focused on our profitability in 2022 and have taken decisive actions to improving our profitability metrics and margins. Recent sports wins such as Red Rock Resorts and SuperRGS wins like Entain are demonstrating the value behind the investments we are making in the business and validating the quality of our technology and exclusive content.