By
Phil
- 16 November 2023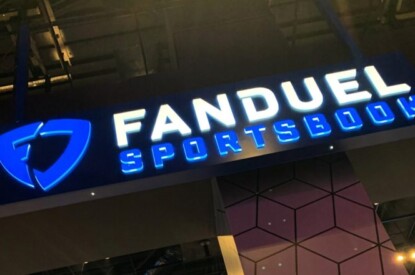 Genius Sports Limited has announced an expanded agreement with FanDuel Group to deliver its transformative BetVision streaming solution.
FanDuel, America's #1 sportsbook will unveil BetVision as part of its premium NFL offering through Genius Sports. As the exclusive distributor of NFL Official League Data, Genius Sports will continue to provide FanDuel with access to the league's proprietary Next Gen Stats data as well as the official sports betting data feed.
BetVision will allow FanDuel customers on mobile and tablet devices to take their live NFL viewing experience to the next level in the FanDuel sportsbook app. By incorporating BetVision into the FanDuel Sportsbook, fans will be able to watch select NFL games inside the app featuring live stat tracking used by some of North America's largest broadcast and streaming partners.
In the future, this partnership will give FanDuel the opportunity to integrate BetVision's other key features including integrated betting odds, in-game betting alerts alongside data-driven augmentations and the ability to place live bets within the video player. Since launching in September, BetVision has been shown to increase in-game wagers, customer engagement and drive retention while providing sportsbook customers with unique personalization options.
"As an Official Sports Betting Partner of the National Football League, we're continuing to look for ways to elevate the betting experience on our platform for fans during every game," said Mike Raffensperger, Chief Commercial Officer, FanDuel. "Partnering with Genius will allow us to pair our industry-leading product with access to BetVision to build a seamless live betting experience for fans."
"In partnership with FanDuel, we are proud to lead a new era of sports betting experiences across North America," said Mark Locke, CEO of Genius Sports. "With heightened demand for greater personalization and interactivity, BetVision revolutionizes the live betting experience for FanDuel's customers by helping to drive fan engagement and accelerate the growth of in-game betting."